New Webcast Extends the Reach of E-Discovery Education for State Court Judges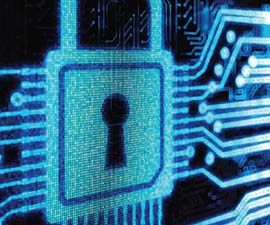 In an age where much of the evidence presented in American courtrooms is never printed or available in a paper format, it is essential that judges understand the unique challenges that electronically stored information (ESI) creates, both for litigants and the court. Today, this is as true for state court judges as those on the federal bench.
In the fall of 2013, IAALS and the National Judicial College co-hosted an educational summit exclusively tailored for state court judges on all facets of the discovery of ESI—from preservation to production to eventual use at trial. In attendance were 44 judges from 32 states, from Vermont to Hawaii.
In June 2014, IAALS and the NJC extended this education even further, by co-hosting Fundamentals of E-Discovery for State Court Judges, a free webcast that reached more than 80 additional judges from over 30 states. The webcast faculty included Justice Daniel J. Crothers (North Dakota Supreme Court), Maura R. Grossman, Esq. (Of Counsel at Wachtell, Lipton, Rosen & Katz), and Judge Thomas A. Zonay (District Court, Vermont), with an introduction by IAALS Executive Director Rebecca Love Kourlis.
The webcast focused on providing state court judges with core training on the topic of ESI. Topics included an explanation of terminology, a discussion of the various stages of electronic discovery, and practical guidance for judges facing ESI issues in their courtrooms, including issues of admissibility and spoliation.
The webcast remains available for judges to view on the NJC's website, and we encourage judges to take advantage of this free and easily accessible education.
From her presentation, click on the video below to see Maura Grossman explain the first two ways that ESI differs from paper.
Interested in seeing the remaining ways in which ESI differs from paper? Click here to access the full 90-minute webcast and get CLE credit through the NJC.