A New "Weekend Divorce" Model Aims to Reduce Time and Cost of Divorce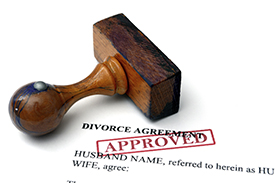 A pair of Illinois attorneys are offering a unique model for couples looking to end their marriage. Sandra Young and Brian Garvey are pioneering "The Weekend Divorce," which builds on the collaborative law model and offers divorcing couples settlement on all issues over the course of a weekend. With "The Weekend Divorce" model, couples spend Saturday and Sunday in a hotel conference room, discussing finances, property, and children, with the assistance and counsel of trained collaborative divorce attorneys and other professionals when appropriate. The aim is to reach full agreement and complete all necessary paperwork at the conclusion of the weekend. According to Garvey, "with [this model], we simply accelerate in a few days what typically takes months, if not years." Both Young and Garvey recognize that this model is not for every couple, and would work best for couples who are amicably parting.
This new model comes in the wake of widespread experimentation with out-of-court alternatives for separating and divorcing families. One such effort is the Resource Center for Separating and Divorcing Families at the University of Denver, which provides therapeutic, legal, and financial planning services to qualifying couples with children. The Resource Center is based on a model program developed by the Honoring Families Initiative, and IAALS is engaged in a comprehensive three-year evaluation of the Center.