NSRLP Releases 2018/2019 Report on the Trends of Self-Represented Litigants
February 17, 2020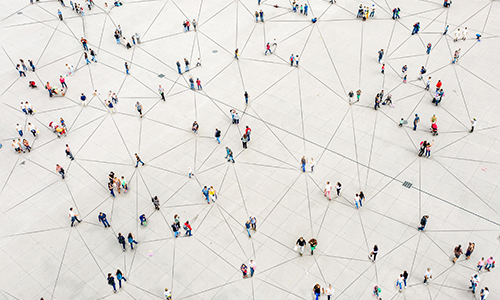 The National Self-Represented Litigants Project (NSRLP) is a Canadian nonprofit organization that advocates for self-represented litigants (SRLs) by fighting for a better and deeper understanding of their needs, motivations, and challenges. Every year or two it produces a report on the demographics of SRLs in Canada, based on the results of a survey they provide SRLs. The survey asks questions about income, education level, party status, and experience with legal services, among other topics. In January 2020, the NSRLP released its 2018/2019 report, and while some of the results may come as no surprise, others are more eyebrow-raising.
Out of the 173 respondents, not one of them was under the age of 25. In fact, the percentages increase along with the age group: 3% were 25–30, 12% were 30–40, 21% were 40–50, and 63% were over 50 years old. As for the income range, 45% of SRLs made under $30,000, 9% made over $100,000, and the remaining were somewhere in between. Ontario has a legal aid limit for a single household at $22,270, so while it's possible that some of the 45% under $30,000 could have received legal aid, the majority of respondents don't qualify. And while you might be thinking that the 9% who make over $100,000 could have afforded a lawyer so it was their choice to represent themselves, 84% of that group did work with a lawyer at an earlier stage in their case but later represented themselves. While we don't know why these SRLs cut ties with their lawyers, the result is the same: people left to their own devices to navigate an unfamiliar, complicated process.
This is first of NSRLP's reports where the majority of respondents (62%) were involved in civil lawsuits instead of family lawsuits, and while those in the United States might assume that most of them were the defendant because of the high numbers of debt collection and landlord/tenant cases, 65% were actually the plaintiff. This is an interesting statistic, because this means that there are actually a large number of SRLs who are choosing to go to court even though they have to represent themselves, as opposed to those who are forced into court as the defendant.
Another difference in this year's report is the percentage of respondents who received pro bono services. In the 2015/2016 report, 58% of respondents received pro bono services; in the 2017 report, 24% of respondents received pro bono services; and in this 2018/2019 report, only 7% received pro bono services. It's unclear the exact reason for this decline, but the NSRLP notes that at a minimum this suggests that pro bono services are "either less broadly available or less widely used than in previous years."
Those who were fortunate enough to afford a lawyer for part of their case (68%) still struggled; the majority of them had negative experiences working with their lawyer. A little over half (52%) rated their experience as "poor." Those who used unbundled legal services (29%) had similar experiences, with 50% of them rating their experience with their lawyer as "poor." One SRL expressed that his/her negative experience "has led me to not trust the system or those in it. The more I read the more I distrust the system." Unfortunately, these statistics fall in line with IAALS' research on public trust and confidence in the courts; many people have concerns about the fairness of the current system. IAALS will release the full findings of its research this spring.
Another SRL highlighted his/her frustration with having to deal with court forms: "The forms you have to fill are ridiculous. One cannot make head nor tail of these forms. They are not user-friendly." This is not news to anyone who works with SRLs, but a silver lining is that something is being done about it in the United States. In 2019, the Family Justice Initiative released its 13 Principles that highlight best practices in domestic relations cases, and Principle 4 provides that "court self-help information and materials should be in plain language so that parties can understand and apply the information to their case." To add guidance to this Principle, IAALS worked with Maine Law Professor Lois Lupica to develop Guidelines for Creating Effective Self-Help Information, a resource for family and civil courts that are looking to simplify their forms. The United States is not alone in this work; similar efforts by the NSRLP and others in Canada are also making headway in improving the legal process for these litigants.
The NSRLP continues to provide us all with this invaluable data on what SRLs looks like and the struggles they experience. It is now up to us to take that data and create a better system for all.
Dive Deeper
The Cady Initiative for Family Justice Reform involves assessing and implementing best practices in domestic relations cases, with the objective of improving the way family courts handle them nationwide—by making courts less adversarial, more efficient, and more responsive to the needs of families involved in litigation.
Read More
Not all self-help materials are created equal. This guide is intended to help courts increase the efficacy of existing self-help materials and assist in the development of new materials that empower parties with information and an understanding of what to do with that information.
Read More