Ontario's Former Attorney General Cites Lawyer Monopoly as Hindrance to Consumers
February 12, 2020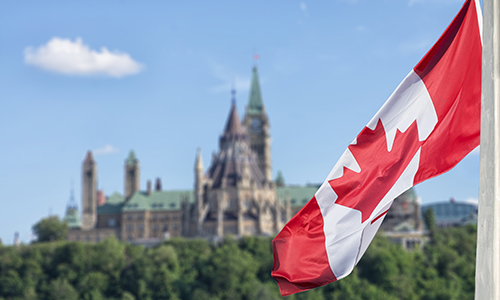 Momentum to better regulate legal services keeps building as more voices at home and abroad call for greater access and more options. However, Ontario's former Attorney General Chris Bentley stated his belief that lawyers' monopoly on giving legal advice prohibits consumers from benefiting from the faster, simpler, and cheaper options potentially available via direct to consumer (DTC) automated legal tools.
Technology has always been a key component of efforts to expand the realm of legal services. Yet, in "Direct to the Consumer Automated Legal Tools: A New Dawn," Bentley's recent lecture and report for the Law Society of Ontario, he argues that the biggest roadblock to the development of DTC legal technology tools is the lawyer monopoly on legal services. DTC has the potential to provide:
Information services
Coordinated or guided pathways
End-to-end resolution
Specific issue or problem assistance
Bundled providers
Bentley notes that, despite lawyers' exclusive power to deliver legal services, they are still limited by very specific rules: "the restriction forbidding lawyers to provide services from an entity not owned and controlled wholly by lawyers, the restriction that makes it very difficult for lawyers to practice together with professionals who are not lawyers, the inability to raise capital from non-lawyer equity lawyers, and in some cases advertising restrictions." These restrictions are preventing lawyers from providing many of the services that clients need, and overall regulations prevent innovators from filling the gap.
While adoption of DTC tools isn't risk-free, and safeguards must be in place to make ensure sound legal advice and consumer protections, Bentley argues that the benefits of DTC tools—price, speed, convenience, and simplicity—more than likely outweigh these risks, and that the adoption of these tools could actually strengthen the rule of law, as well as the public respect for it.
Voices calling for regulatory innovation are also increasing across the United States. Arizona, California, and Washington are just a few of the states working to find ways to re-regulate and expand the delivery of legal services—while also protecting consumers. As part of our Unlocking Legal Regulation project, IAALS is partnering with Utah to develop and evaluate a risk-based legal regulation structure, based on IAALS' model, and hopes to provide a direct path for additional states to pursue it in the near future.
Please note: a correction has been made to this blog post to accurately reflect Chris Bentley's role as *Ontario's former Attorney General, not Canada's.