Pope Francis Reduces Bureaucracy for Annulments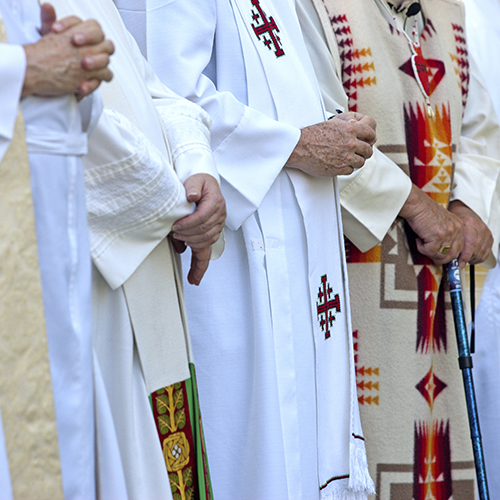 "Complicated," "costly," and "unobtainable" are words that Pope Francis wishes to eliminate from the common description of marriage annulments within the Catholic Church. The pope has issued a new law that sets out a number of changes designed to "speed up and simplify" the process for obtaining an annulment.
Greg Burke, spokesperson for the Vatican, said the new papal initiative "reduces the bureaucratic process, [and] makes it a lot simpler." Through this expedited process, a bishop can handle the annulments himself when both spouses request it or when circumstances do not demand a drawn-out inquiry.
Catholics in the U.S., however, are expected to experience the "least immediate impact" of the reforms because "the number of annulments granted there is already higher than in other countries"; the United States accounts for roughly half of all annulments granted worldwide each year by the Catholic Church.
IAALS' Honoring Families Initiative is working to research, develop, and implement changes in the way that divorce, separation, and custody cases are carried out in the United States. Our goal is to find ways to make the family court process less adversarial, more focused to ensure better outcomes for children, with greater accessibility and fairness for everyone.
Check out our projects and progress, including our first-of-its-kind Center for Out of Court Divorce.
Hunter Metcalf is a third-year law student at the University of Colorado Law School and contributes to IAALS Online. Please direct inquiries about this post to iaals@du.edu.