Proposed Amendment in South Carolina Would Shorten Waiting Period for Divorces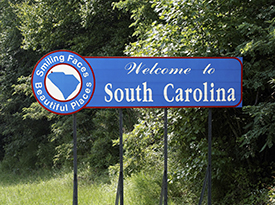 A proposed amendment to the South Carolina constitution purports to change the waiting period for a no-fault divorce from 365 days to 150 days. Opponents argue that shortening the waiting period will lead to an increase in divorce, while proponents believe that the one year waiting period creates financial problems for couples and unneeded stress for children. Proponents of the amendment also assert that the year-long waiting period incentivizes couples to lie in order to obtain the 90-day waiting period that is available to individuals reporting adultery, desertion, physical abuse, or habitual drunkenness.
Riley Combelic is a second-year law student at the University of Denver Sturm College of Law and contributes to IAALS Online. Please direct inquiries about this post to iaals@du.edu.