Reversing the "Vanishing Jury" Trend
April 3, 2017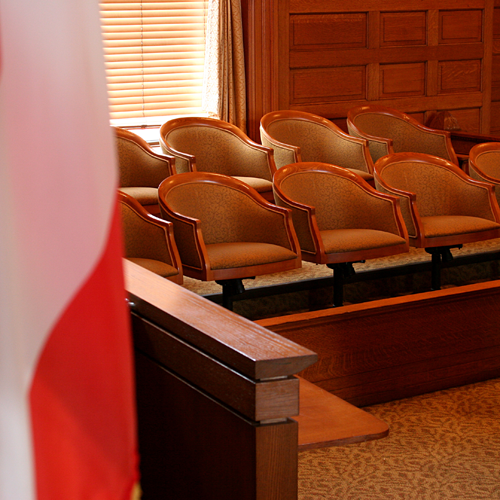 In 1791, the Founding Fathers built the right to a trial by jury into the Bill of Rights in the form of the Seventh Amendment. The right to a jury trial was, and still is, seen as a cornerstone of the civil justice system in this country. So why is it that despite massive increases in civil lawsuit filings we see fewer civil cases resolved by jury trial today than we did 55 years ago?
A recent article published in Colorado Super Lawyers, "The Vanishing Jury Trial," explores this question and the factors that have contributed to the downward trend of civil cases decided by jury trial.
An ABA study in 2004 revealed that the percentage of civil cases that went to trial decreased from 11.5% in 1962 to 1.8% in 2002 despite the fact that there were five times more civil filings in 2002. The reason for the decline is due in large part to the rapidly increasing cost of civil litigation over the past few decades.
"The expense of the litigation process did indeed ramp up in the '90s," according to former Colorado Supreme Court Justice and IAALS Executive Director Rebecca Love Kourlis. "[I]t was exacerbated, in part, by the advent of e-discovery."
James Lyons, a complex commercial litigator at Lewis Roca Rothgerber Christie in Denver and a member of IAALS' Board of Advisors, also believes the massive spike in the cost of commercial litigation can be traced to e-discovery:
"Forty years ago, discovery was not nearly the cottage industry it is now, with electonric discovery, with all these various techniques which to the parties seem like a huge waste of time and money but may be necessary to prepare a case for trial."
Part of the problem with rising e-discovery costs may be that the Rules of Civil Procedure governing discovery arose in the 1930s before the invention of copy machines when lawyers were required to provide their files to opposing counsel. The landscape of discovery was much different back then compared to today's world of text messages and emails.
According to Gordon "Skip" Netzorg, a litigator at Denver's Sherman & Howard, lawyers now spend "a huge and disproportionate amount of time fighting over what documents they are and are not entitled to," and that process can be "almost as expensive as the trial itself."
With e-discovery driving up the total cost of litigation, parties to civil lawsuits are under more pressure than ever to settle outside of court. This has led to an increase in the use of Alternative Dispute Resolution (ADR) and mediation, which can provide a more affordable and efficient means of resolving disputes in many cases. But for some plaintiffs who want to take advantage of their Seventh Amendment right to a jury trial, being forced to resort to ADR and mediation due to financial barriers may seem contrary to the mission of our civil justice system.
"There are really only two places in our society where the average citizen has an opportunity to participate in the workings of his government," Lyons said. "One is the power to vote. The other is to serve on a jury."
So what can be done to reverse the declining trend of civil jury trials? According to Netzorg, who served on a task force studying jury trials as part of a 2009 study conducted by IAALS, proportionality is the answer. While some large and complicated cases may require intense discovery, many smaller, straightforward cases should not.
"Thirty-eight states have now changed their rules to incorporate some of these [proportionality] principles," Netzorg said. "And federal rules were changed last year to make this concept of proportionality front and center." 
The focus on proportionality appears to be paying off in Colorado, he said, citing a report by Magistrate Judge Michael Hegarty showing that the number of trials in U.S. District Court in Colorado was actually on track to increase by 10-15% in 2016.
The increase is welcome news for civil litigants and groups like IAALS who believe that access to the justice system plays a central role in our society. As Justice Kourlis said:
"The fundamental reason for courts in our society is to resolve disputes, develop precedents, and for the notion that there is impartiality somewhere. That there are all these private providers out there that are replicating the civil justice system is, to an extent, OK. But the notion that civil courts themselves will dry up and blow away? That's not OK."