School Funding Decision May Stave Off Court-Curbing Measures in Kansas
March 12, 2014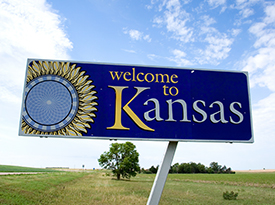 The Kansas Supreme Court's long-awaited school funding decision may prevent an all-out legislative assault on the state's courts.
On March 7, the high court ruled that funding disparities among the state's school districts violate the state constitution. The court also ordered the district court to reconsider whether the state's public school system is adequately funded. In a 2010 lawsuit, a three-judge panel of the district court called for a $400 million increase in education funding. Conservative legislators suggested they would not comply with such a decision if upheld by the supreme court. The court went on to order the legislature to boost funding on two types of aid for poor school districts.
According to Kansas' attorney general, "The order . . . didn't give either side everything it asked for. Essentially, the court adopted a middle ground."
In the interim between the district court and supreme court decisions, legislators proposed a number of measures aimed at altering the selection and tenure of the state's appellate judges, and they were successful in eliminating "merit selection" of court of appeals judges. (A bill currently under consideration, SB 417, would reinstate commission-based gubernatorial appointment of these judges.) Another bill would allow recall elections for judges.