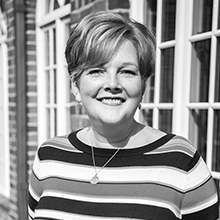 Former Manager, Quality Judges Initiative
Malia Reddick was Manager of the Quality Judges Initiative at IAALS, which promotes models for choosing, evaluating, and retaining judges that preserve both impartiality and accountability. Reddick rejoined IAALS in March 2015, after serving as Director of QJI from 2011 to 2013.
Reddick spent several years as Director of Research and Programs at the American Judicature Society, where she designed and conducted applied research projects and related programming on judicial selection issues, and developed projects to enhance public education on court-related topics. She began her career in academia, teaching courses on constitutional law and the judicial process at several universities, including Arizona State University, the University of New Orleans, and the University of Missouri-Columbia. 
Reddick is a nationally recognized expert in the areas of judicial selection and judicial performance evaluation and has conducted training programs for members of judicial nominating commissions around the country. In 2004-2005, she served as reporter for the American Bar Association's Judicial Performance Evaluation Committee, which revised and updated the ABA Guidelines for the Evaluation of Judicial Performance. From 2006 to 2010, she was a member of Kansas' Judicial Performance Evaluation Committee. And, in 2010, she was part of a delegation of experts and judges from the United States, Australia, and the United Kingdom that traveled to Turkey to consult with the Ministry of Justice on making its judicial performance evaluation processes more objective, comprehensive, and transparent.
In 2014, Reddick received the National Association of Women Judges' Award of Appreciation for her work on the "Informed Voters. Fair Judges." project. She currently serves on the Board of Directors of the Colorado Judicial Institute.
Reddick earned a B.S. in Public Administration, summa cum laude, from Harding University, and a M.A. and Ph.D. in Political Science from Michigan State University.