IAALS Recommendations Guide Virginia's New Appellate JPE Program
May 16, 2017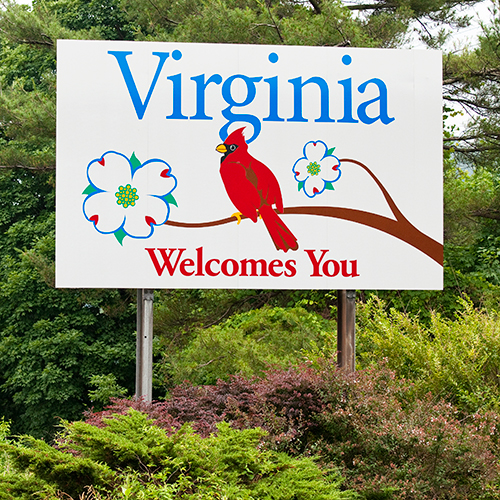 This month, the Virginia Supreme Court begin pilot testing a performance evaluation program for its appellate judges. Among the sources of guidance to which the court looked in developing the pilot program was IAALS' Recommended Tools for Evaluating Appellate Judges.
With the implementation of this program, Virginia joins ten other states that seek input on appellate judges' job performance from attorneys and other judges. This feedback is used by appellate judges for self-improvement, and it is also shared with the public to ensure trust and confidence in the judiciary.
Virginia's program has an additional purpose as well: to provide objective, broad-based, and apolitical information to members of the General Assembly who are responsible for deciding whether judges should be appointed for additional terms. (Virginia is one of only two states in which the legislature chooses judges.)
Two Virginia Supreme Court justices, including the Chief Justice, and one Court of Appeals judge are participating in the pilot evaluation program. The evaluation process consists of surveying attorneys who have observed or appeared before a judge who is up for evaluation and of trial judges who apply the decisions of appellate judges in their rulings. The surveys address a range of performance factors, including the quality and clarity of judges' written opinions. In addition, and consistent with IAALS' recommendations, the evaluation process incorporates direct opinion review, in which members of an Appellate Evaluation Committee independently assess a set number of written opinions for each judge and come to a consensus. The evaluated judges select these opinions based on provided guidelines. The Committee is composed of senior and retired judges and a law professor.
The pilot appellate judicial performance evaluation (JPE) program was developed by a subcommittee of the state's JPE Advisory Committee. That Committee has been overseeing an evaluation program for Circuit Court judges since 2014, when the program's funding was restored.
IAALS is pleased to have been a resource to the JPE Advisory Committee as it developed this pilot appellate JPE program. Virginia also is one of 15 states that participates in IAALS' JPE Working Group, which facilitates the sharing of ideas and information regarding JPE around the country.
Dive Deeper
Recognizing that appellate Judicial Performance Evaluation programs have largely been patterned after programs for trial judges, IAALS offers recommendations and tools for evaluating the performance of appellate judges that are tailored to those judges' unique role and responsibilities.
Read More