The Stage is Set: IAALS 2016 Annual Report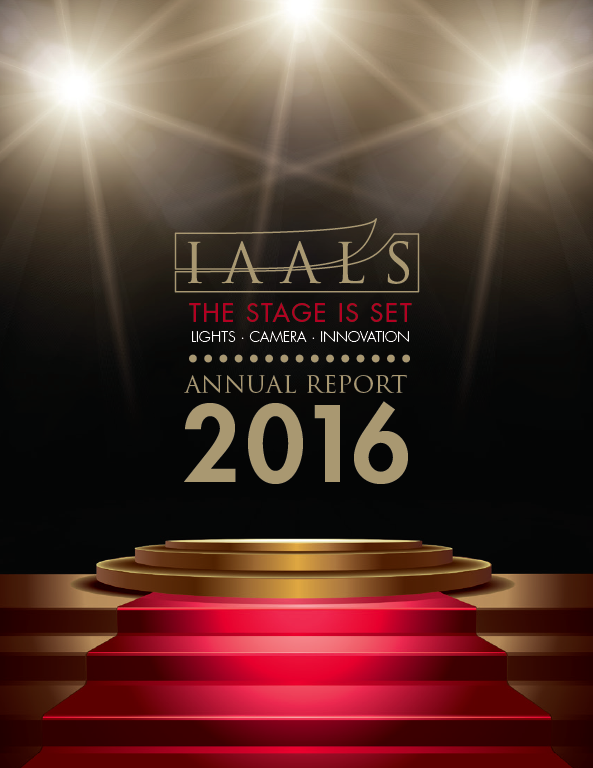 I am so proud to present to you our 2016 Annual Report, capturing a remarkable year in our existence and representing the work of our truly visionary staff.
Last year we celebrated our tenth-year anniversary. As we embark upon the next ten, in this report we embrace the theme: The Stage is Set: Lights, Camera, Innovation. Throughout the report, you will find not only evidence of what we have accomplished, but also the ways in which we are setting the stage for continuing and fundamental change. You will also find quotes from Nobel Prize-winning bards, Tony Award-winning lyricists, and favorite authors—that inspire the creative in each of us.
Ultimately, our work is about serving access to justice, supporting the Rule of Law, and improving how Americans interact with our legal system. We strive to be an honest broker within this polarized environment—a safe place for conversation—and a catalyst for creativity and action.
As you read through our 2016 Annual Report, we give you a standing ovation for your support and generosity. Every moment and in every project, you are on this stage with us.