State Bars Step Up to Advance Legal Education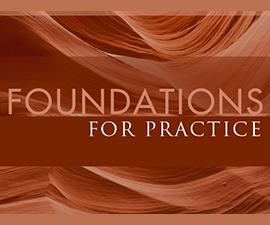 In December, we began contacting state bar leaders across the country, asking them to send a survey to every lawyer in their state in an effort to get to the bottom of a seemingly simple inquiry: what are the foundations that entry-level lawyers need to practice law?
Today, we are overwhelmed by the support we have received. We have 31 states that have already distributed the survey or will be doing so this month. We suspect our final number could reach 35. This means that we will have data from lawyers across 31-35 states that identify the foundations—skills, competencies, characteristics, traits—the profession thinks are needed. And, we'll be able to compare these results across region, practice setting, and substantive practice area. This is big—and not just for law schools.
This project gave me the opportunity to talk to almost every state bar director in the country, and I learned it is just as important to them. Through our conversations, it became clear that states are already thinking about this themselves as they're trying to find better ways to transition new lawyers into practice. And they want to work with law schools to find a better way forward. Let's not miss this opportunity.
The results of our study, which will also include a series of roundtables throughout the summer, will be presented to participants at our annual conference, October 1-3, 2015. The conference will be used as a working group to identify opportunities and recommendations based on our findings, all of which will be tied into a final report that will be out in the beginning of 2016. If you have questions about how to attend the October conference, please contact Caitlin Anderson, Caitlin.Anderson@du.edu. Attendance will be limited.
Read more about the Foundations for Practice project here.