Text-Message Reminders from Courts Could Become the Norm in Colorado
February 8, 2022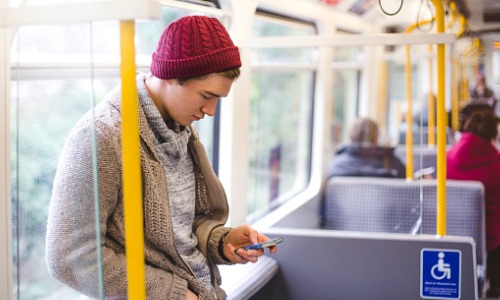 Last month, a bill was introduced in the Colorado Senate that would make text-message reminders to criminal and juvenile defendants required by law. 
Senate Bill 22-18 is an update to legislation first introduced in 2019, which required Colorado's state court administrator to implement a court text-reminder program in district, county, and municipal courts by July 2020. Sponsored by Senator Pete Lee, the bill permits defendants to opt into text messages that contained the date, location, and time of their court appearances, as well as court contact information. Defendants also receive notifications of unplanned court closures.
The new bill, introduced January 12, would require the program to provide three reminders to defendants, including one the day before their court appearance. Most importantly, it would make the program opt-out instead of opt-in—hopefully casting a wider net and ensuring people don't miss important dates, and that courts don't waste valuable time having to prepare and then re-prepare for hearings. 
"I typically ground bills in best practices and data-driven practices," Senator Lee told Colorado Newsline, "and what we know is the main three reasons that people miss court dates is No. 1, they forgot; No. 2, they don't have transportation; or No. 3, they don't have child care."
Although this bill is aimed at defendants in criminal and juvenile cases, it speakers to a larger—and promising—trend of courts embracing technology, including text messaging and notifications. In Ohio, Cuyahoga County Domestic Relations Court's CourtConnect app allows users to receive push notifications that tell them when documents in their case are filed or due, and when hearings are scheduled or postponed. In Illinois, the 22nd Judicial Circuit of McHenry County has experienced success communicating with court users via its text/email notification program, as highlighted in IAALS' publication Eighteen Ways Courts Should Use Technology to Better Serve Their Customers. And, Michigan Legal Help just launched its What's Next Text program, which will improve the delivery of legal information via automated text messaging to those who receive more limited legal-aid services. 
Court cases, whether they be civil or criminal, often have many moving parts, which can be difficult for litigants to keep track of. However, courts can ease this burden by implementing text-message reminders and notifications that keep users up to date on court appearances, ensure they have their videoconferencing link, or let them know when critical documents have been filed. Although these technologies are simple (and widespread in other aspects of life), they can make an enormous difference when it comes to ensuring access to justice.