The Topsy Turvy World of North Carolina's Courts
October 27, 2017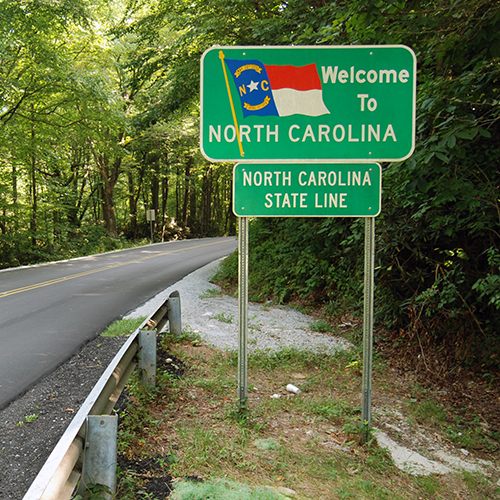 This week, the North Carolina Senate created the new Senate Select Committee on Judicial Reform and Redistricting to consider various options for how the state selects judges. The committee's formation comes after the North Carolina legislature took several steps recently to shake up the state's judicial system.
Back in March, the legislature voted to override the governor's veto of House Bill 100, which requires North Carolina Superior Court and District Court judges to identify their party affiliation on ballots. Proponents of the bill say voters want to know everything they can about judicial candidates when they vote. Opponents, like the governor, argue the bill politicizes the courts.
More recently, the legislature voted to override the governor's veto of Senate Bill 656, which canceled the state's judicial primaries next year. Republicans argued that the cancellation was necessary as the General Assembly debates whether or not to redraw the state's election districts for Superior Court and District Court judges. They say having judicial candidates file for the primaries in February 2018 does not make sense when their districts could change after that. The governor calls it an effort to "rig the system."
GOP lawmakers have also filed Senate Bill 698, which would reduce the term of every Supreme Court justice, Court of Appeals judge, Superior Court judge, and District Court judge to two years. This amendment forces every sitting judge in these courts to run for re-election in November 2018 because their current terms would end December 31, 2018. Supreme Court Chief Justice Mark Martin weighed in this week, stating that two-year elections would "disrupt the administration of justice." According to local news reports, Chief Justice Martin believes holding judicial elections every two years would force constant campaigning and fundraising upon judges whose primary job is to be accountable to the law.
The U.S. Supreme Court ruled this year that the state's legislature created illegal racial gerrymanders in drawing election maps for Congress. The high court also found that the state's voter ID law was unconstitutional and discriminated against blacks. A special master was just appointed by a three-judge panel in the U.S. District Court for the Middle District of North Carolina to evaluate nine of the redrawn districts. Stanford Professor, Nathaniel Persily will now act as special master and advise the court on whether the districts are susceptible to disqualification under the law. If so, he will help the court remedy those districts.
One thing is for certain: legislative and court observers will be closely following the new committee's work and that of the special master to see if the topsy turvy world of North Carolina's courts levels out, or not.