The Two Sides of Divorce: Changing the Legal Process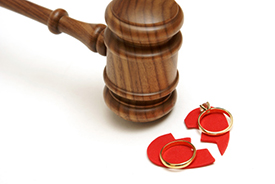 While divorce is a legal process, anyone who has gone through it knows that it is also an emotional process. Divorce coach and The Smart Divorce author Deborah Moskovitch explores these two sides of divorce in her recent Huffington Post article. The reality is that the 'emotional divorce' and the 'legal divorce' most often have to be managed at the same time, but the legal process can make a significant difference in one's experience, both during the process and for years after.
According to Moskovitch, there is a "need for [] profound change to the way divorce is managed as a legal process," and she has offered recommendations for family justice reform, including: counseling to help divorcing or separating couples effectively communicate; better client education by attorneys to reinforce realistic expectations; and greater access to legal aid. Moskovitch urges readers to join in her work, and the efforts of organizations like IAALS' Honoring Families Initiative and the Association of Family and Conciliation Courts, to further the conversation on divorce reform.