Webinar on Making Motions Practice More Effective and Efficient
This month IAALS is co-hosting the third in a series of webinars with the National Center for State Courts focused on providing practical information and guidance on implementing civil justice reform. The webinars are part of our three-year Civil Justice Initiative implementation project focused on providing support for on-the-ground reform through education, expert assistance, regional action planning summits, demonstration projects, and a variety of tools.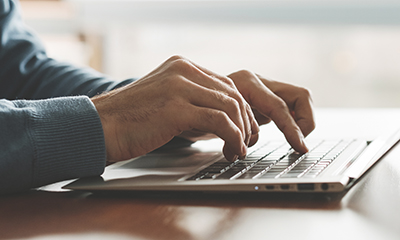 April 18, 2019
1:30pm MDT
Civil Justice Reform: Making Motions Practice More Effective and Efficient
This webinar, titled "Civil Justice Reform: Making Motions Practice More Effective and Efficient," highlights the expedited processes for discovery and dispositive motions recommended by the Conference of Chief Justices Civil Justice Improvements Committee and the corresponding rules and case management techniques that can make this approach successful. Informal processes, such as conference calls with counsel prior to briefing, can encourage narrowing of the issues and concise briefing that in turn can promote more efficient and effective rulings by the court. The webinar will highlight how courts can implement this approach for both discovery and dispositive motions. Our presenters include Judge Randall Warner, of the Maricopa County Superior Court in Arizona, and Don Bivens, a partner at Snell and Wilmer and former Chair of the Arizona Civil Justice Reform Committee. Both presenters were also members of IAALS' Efficiency in Motion Working Group that developed recommendations for improving dispositive motions practice in state and federal courts.
About the Series: A distinct challenge in supporting civil justice reform efforts is providing education and technical assistance to state court leadership and other stakeholders involved in civil justice reform at a national level and that is both comprehensive enough to support broad reform and specific enough to see impact. IAALS has collaborated with NCSC on a three-year Civil Justice Initiative implementation project that has included regional workshops, technical assistance, and the development of a number of tools to support reform. This series of 60 to 90-minute webinars on discrete topics related to civil justice reform is one more way to meet this challenge for both the bench and bar. The live webinars are available for up to 150 individuals and state teams on a first-come basis, and digitized recordings of the webinars remain available as part of the broader Civil Justice Initiative collection of tools and resources. Past webinars in this series have featured essential pathway rules and procedures and how the business process can be leveraged to support civil justice reform.