What Lies Ahead: From E-Discovery to the Federal Rule Amendments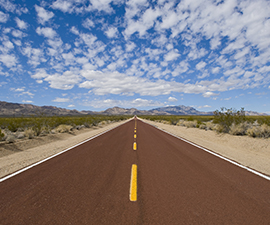 With the new year comes reflections on the past, and predictions for the future. This is equally true in the world of e-discovery, and there are many commentators around the country who are taking this opportunity to reflect on the highlights of 2014 and make predictions for 2015.
Tera Brostoff, for Bloomberg BNA's eDiscovery Resource Center, describes the past year "as a mixed bag for eDiscovery practitioners with few landmark cases, but much talk and focus on the development of information governance protocols and how the amendments to the FRCP will change eDiscovery jurisprudence."
As for 2015, Daniel R. Miller and Bree Kelly, of K&L Gates, ask "Will You Feel the Earth Move Under Your Feet?"
From the vendor perspective, Philip Favro provides 10 Predictions for 2015 E-Discovery, including the future of predictive coding case law, the impact of the Internet of Things, and preservation.
As for our predictions? We know changing the way the civil justice system operates is a function of changing Rules, case flow management procedures, and culture. The intersection of these three pieces of the puzzle will be key in 2015 and beyond.