Wisconsin Bar Highlights Foundations for Practice Study
January 12, 2018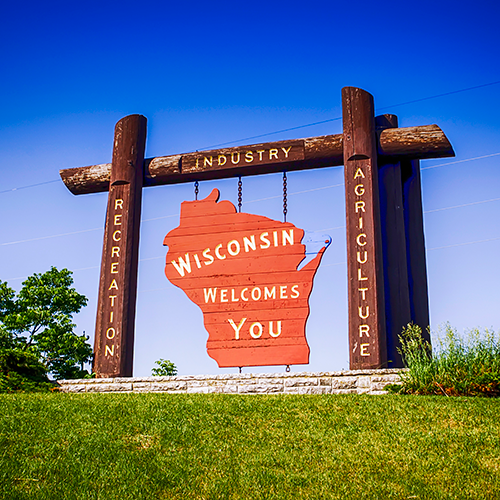 The Wisconsin Lawyer recently reviewed IAALS' Foundations for Practice study and discussed some of its ties to Wisconsin's legal community. Of the more than 24,000 lawyers nationwide who participated, 500 were from Wisconsin.
In the first part of the survey, at least three-fourths of those respondents said that characteristics were vital for new lawyers to have right out of school, while professional competencies and legal skills were less immediately valuable. Alli Gerkman, the director at IAALS who oversees the Foundations project, emphasized that the survey suggests that legal skills were still important, but new lawyers do not need to have them all mastered right out of law school.
"One way to look at this," Gerkman said, "is that law graduates who have the characteristics, such as diligence and conscientiousness, and professional competencies, such as communication skills, will be well positioned to learn whatever they need to learn on the job. They will be better able to respond to shifts in the profession, in the market, and in the needs of clients."
According to Michael Keller, Assistant Dean for Career and Professional Development at the University of Wisconsin Law School, these traits are difficult to teach in the traditional classroom setting. Instead, he thinks important character values are easier to model and discuss in clinics.
"I see a lot of students grow substantially as a person because of their experiences in a clinical program or summer placement," he said.
Chad Oldfather, Associate Dean for Academic Affairs at Marquette University Law School in Milwaukee, said his school has emphasized what they call "professional formation" to incoming students.
"We have made a conscious effort lately to emphasize to new students that we're not just trying to train you to be lawyers, but to be Marquette lawyers, which means you will have a sense of obligation toward others," he explains. "The students can start thinking of themselves as lawyers from the moment they walk in the door here, which we hope helps to develop the qualities the report identifies."
The second part of the survey had employers identify the criteria that would help them find candidates with the foundations identified as important in the first part of the survey. The results were broken down by different demographic groups, but the one criterion that topped every demographic's top-10 list was legal employment.
The Wisconsin respondents identified, for example, legal employment, recommendations from practitioners or judges, legal externships, and other experiential education as helpful hiring criteria. They also indicated that journal and law review experience, extra-curricular activities, and class rank were less helpful—a trend consistent with respondents from other jurisdictions and a break from traditional notions of hiring criteria.
Gretchen Viney, Director of Wisconsin's Lawyering Skills Program, says the school's lawyering skills course both meets the ABA's new experiential learning requirement and gives its students the legal employment valued by legal employers across all demographics.
"In Lawyering Skills, we talk about the three-year learning curve for new attorneys," Viney said. "In our class, we're trying to give students a head start on that learning curve."
Viney said the lawyering skills course was also popular among the students themselves, with many recent graduates wishing they had taken the course in place of a doctrinal course.
Overall, Gerkman emphasized the important role of law schools in developing their students into "whole lawyers" and of employers in hiring based on the qualities they report as most valuable:
"Then lawyers entering the profession will be better prepared to be successful in their careers. That will pay dividends not just to them, but also to all the people and organizations they serve."
Heather Buchanan is a second-year law student at the University of Colorado Law School and contributes to IAALS Online. Please direct inquiries about this post to iaals@du.edu.