Younger Female Lawyers Are Trending Away from Law Firm Jobs
May 15, 2018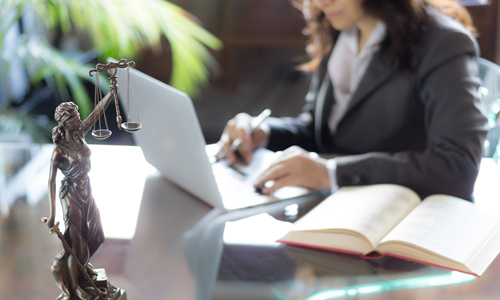 The Colorado Supreme Court's Attorney Regulation Counsel recently released statistics on the state's legal employment, which revealed an interesting trend. According to the Denver Business Journal, the study found that fewer than half of the 1,473 active female attorneys younger than 30 years old are working in law firms of any size, and only 20 percent of female attorneys in that age range went to work for big law firms.
At the same time, law school classes around the country are fairly equally divided between male and female students, on average. The University of Denver's Sturm College of Law has 144 women enrolled versus 106 men, and the University of Colorado's Law School has enrolled 273 women and 269 men. More women also took the two bar exams offered in 2017 (52 percent of test takers were women).
However, fewer women are employed in Denver's law firms on average. And, it's not that women are getting rejected from firm jobs; many firms reported that only roughly a third of their applicants were women. So, why are fewer women considering firm jobs?
One possible explanation relates to the Great Recession, which had many firms reducing budgets and staff and forced attorneys to begin considering more non-traditional positions. Some argue attorneys today are more likely to look outside traditional legal positions for jobs.
"The recession gave attorneys permission to leave positions they had studied for [and] to look outside the box," said Karen Hester, CEO of the Center for Legal Inclusiveness. "That feeling has not left. They see their [law degree] as a stepping stone to other things besides practicing law."
Beyond the alternative legal positions gaining traction in today's legal marketplace, female attorneys also indicated a desire for a better work-life balance when surveyed. Women look for more flexible and inclusive jobs where they can use their legal education instead of pushing towards 60-hour work weeks to eventually make partner at a firm. As a result, many firms today are striving to provide that balance for their employees in an effort to retain a better balance of employees.
IAALS' own Alli Gerkman offered another perspective on why women in particular were not applying for more firm jobs. She suggested this trend starts in law schools, based on a 2016 study that found women were less likely to be accepted by a school that more frequently places graduates in good law firm jobs. As a result, women may be less interested in working in firms because firms are not as interested in many women, creating a feedback loop.
The 2016 study also found that women pursuing law degrees face three distinct disadvantages. First, 60 percent of college graduates are women, but women barely make up half of all law school applicants. Next, the women who do apply to law school are less likely to be admitted. Finally, women who are admitted to law school go to schools with lower placement rates.
Since having a diverse workforce is good for innovation, serving clients, and for the economic well-being of a firm, this is a trend that has big implications. It should be a concern and a priority for all in the legal profession. 
Heather Buchanan is a second-year law student at the University of Colorado Law School and contributes to IAALS Online. Please direct inquiries about this post to iaals@du.edu.