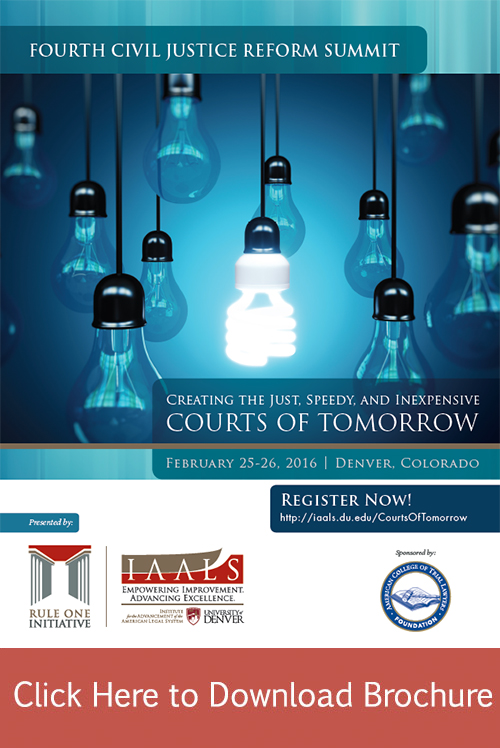 On February 25-26, 2016, IAALS held its Fourth Civil Justice Reform Summit at the Cable Center on the University of Denver campus.
The goal of the Summit was to bring together federal and state court judges, court administrators, attorneys on both sides of the "v", academics, and users of the system to chart the next steps for creating the just, speedy, and inexpensive courts of tomorrow.
We are on the cusp of important change in our civil justice system, with recent rule amendments at the federal level and expected recommendations from the Conference of Chief Justices Civil Justice Improvements Committee at the state level. We recognize that while it took much hard work to get this far, to achieve the full impact of these recommendations and reforms, it ultimately comes down to implementation.
IAALS' Fourth Civil Justice Reform Summit recognized how far we have come, provided an opportunity to discuss the challenges of implementing change, and focused on the important next steps for realizing the goal of a just, speedy, and inexpensive system for all.