As part of our Pandemic Positives Speaker Series, on March 25 IAALS hosted a webinar featuring Presiding Judge Clemens Landau of the Salt Lake City Justice Court and Sheriece Perry of the Massachusetts Trial Courts Office of Court Management, who discussed how their respective organizations were able to balance the necessity of remote services with their customers' in-person needs. Video of the event is available below. A recap of the event is available here.
One major issue that the COVID-19 pandemic has highlighted is that the digital divide is very real, and it affects millions of people. Even though courts and legal service providers were forced to move most—if not all—of their services online, there remains a strong need for in-person services by those who lack access to the necessary technology. During this webinar, we heard from Perry and Judge Landau on what they have done to ensure that everyone is able to access their services, recognizing that some people need in-person support.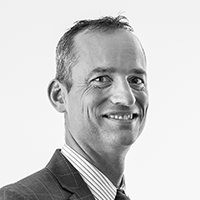 Judge Clemens Landau was appointed to the Salt Lake City Justice Court in 2017. He received a law degree from the University of Utah in 2008. He worked as a civil litigator at Parr, Brown, Gee & Loveless before moving to the appellate firm of Zimmerman Jones Booher. Judge Landau currently serves as the presiding judge of the Salt Lake City Justice court, and as a member of Utah's Access to Justice Commission and the AOC's Standing Committee on Technology. He also serves on the Executive Board of the Salt Lake County Bar Association, as a board member of the Utah Center for Legal Inclusion (a nonprofit organization dedicated to advancing the goals of equity and inclusion in Utah's legal profession), and as a board member of the Utah Bar's Leadership Academy. In addition, he teaches a Law and Literature class at the Utah State Prison that is part of the University of Utah's Prison Education Project.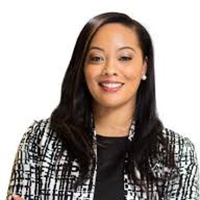 Sheriece M. Perry, Esq. is the Acting Co-Director of the Department of Support Services for the Massachusetts Trial Court's Office of Court Management.  Within this position, Sheriece provides state-wide oversight of the Court Service Centers, Law Libraries and Judicial Response System. Prior to her appointment, Sheriece developed and managed the Boston Court Service Center, which was one of the first Court Service Centers to open in Massachusetts. In addition to Sheriece's departmental responsibilities, she also works on a variety of access to justice initiatives for the self-represented litigant populations, and she serves on multiple court committees including committees on public outreach; governance; trauma; and leadership capacity building.
Sheriece has taught Street Law at Bunker Hill Community College as Adjunct Faculty in the TRiO Talent Search Program at Chelsea High School.  She has led various trainings on guardianship and family law matters. Sheriece also authored a chapter on Guardianship of Minors in Guardianship and Conservatorship Practice under the Massachusetts Uniform Probate Code.