Session 1: Addressing Ethical & Malpractice Concerns │ Tuesday, April 20  │ 12–1:15 p.m. MDT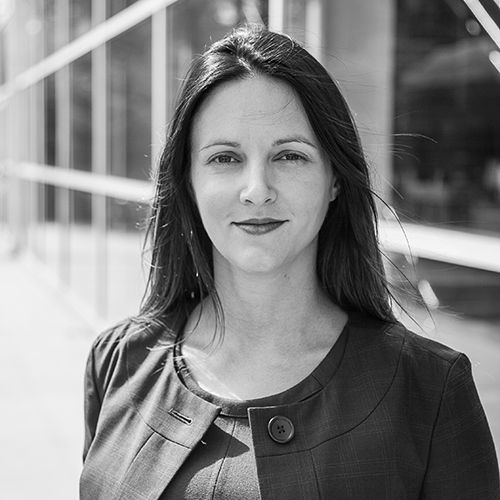 Facilitator and Moderator: Natalie A. Knowlton, Director of Special Projects, IAALS
Natalie Anne Knowlton is a director of special projects at IAALS. She focuses on legal and empirical research and analysis, facilitating collaboration among stakeholders, and undertaking national outreach and advocacy to enable continuous improvement in practices and procedures for divorce and child custody matters. Formerly, she was Director of the Honoring Families Initiative at IAALS, Manager of the Quality Judges Initiative, and before that as a Research Analyst spanning IAALS' initiatives. She has been at IAALS since April 2006.
Knowlton received her JD from the University of Denver Sturm College of Law and a MA in International Studies from the Josef Korbel School of International Studies. During her time at DU, she was involved in an International Criminal Tribunal Externship, through which she worked with the United Nations tribunals prosecuting war crimes in Rwanda and the former Yugoslavia. She then went on to serve as an Independent Contractor for the Office of the Prosecutor at the International Criminal Tribunal for Rwanda in Arusha, Tanzania, where she analyzed closed trial transcripts and witness testimony for the Butare trial team. Knowlton spent three years with the Denver Journal of International Law and Policy, including a year as Managing Editor on the 2007–2008 Editorial Board. She graduated Phi Beta Kappa and summa cum laude from the University of Colorado-Boulder in 2002 with a BA in International Affairs.
Panelists: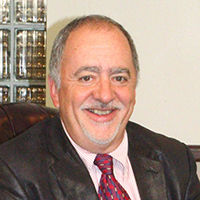 Mark Bassingthwaighte, Risk Manager, ALPS
Since 1998, Mark Bassingthwaighte, Esq. has been a Risk Manager with ALPS, the nation's largest direct writer of lawyers' malpractice insurance. In his tenure with the company, Mr. Bassingthwaighte has conducted over 1,200 law firm risk management assessment visits, presented numerous continuing legal education seminars throughout the United States, and written extensively on risk management, ethics, and technology. Mr. Bassingthwaighte is a member of the State Bar of Montana as well as the American Bar Association where he currently sits on the ABA Center for Professional Responsibility's Conference Planning Committee. He received his JD from Drake University Law School.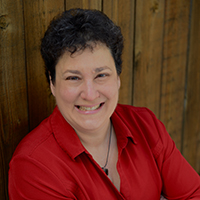 Ellyn S. Rosen, Regulation and Global Initiatives Counsel, American Bar Association
Ellyn S. Rosen is the Regulation and Global Initiatives Counsel of the American Bar Association Center for Professional Responsibility. She advises the ABA Standing Committee on Professional Regulation. The Committee's mission is to assist the judiciary and the bar in the development, coordination, and strengthening of professional regulation throughout the United States, including the assessment of the ramifications of global legal regulatory and practice developments. Ms. Rosen was Counsel to the ABA Commission on Ethics 20/20 (2009–2013), which reviewed and recommended changes to the ABA Model Rules of Professional Conduct and the U.S. system of lawyer regulation in response to the challenges that globalization and advances in technology present to clients, lawyers, law firms, and the public. She provided professional regulatory advice to the ABA Commission on the Future of Legal Services. She also advises the ABA Standing Committee on International Trade in Legal Services, which monitors the free trade agreement negotiations affecting legal services and provides input to the Office of the United States Trade Representative. She liaises with the Conference of Chief Justices, National Organization of Bar Counsel, National Council of Lawyer Disciplinary Boards, and the Association of Professional Responsibility Lawyers. She speaks frequently at international, state and local bar programs regarding ethics, the regulation of the legal profession, and professionalism.
Prior to joining the Center in 1996, Ms. Rosen was a senior litigation counsel with the Attorney Registration and Disciplinary Commission of the Supreme Court of Illinois. She is President of the Board of Governors of the Chicago Council of Lawyers, Chicago's public interest bar association, and has served on the Council's Executive Committee and Board of Governors for a number of years. She is the Chair of the International Bar Association's Bar Issues Commission Regulation Committee and has been a member of that Committee since 2016. She served on the International Bar Association's Professional Ethics Committee (2009–2010). She is a Fellow of the American Bar Foundation. Ms. Rosen also serves as an investigator and interviewer for the Illinois Alliance of Bar Associations for Judicial Evaluations. The Alliance evaluates and rates candidates seeking judgeships in Illinois via appointment or election. Ms. Rosen received her JD with honors from the Indiana University School of Law in Bloomington, Indiana.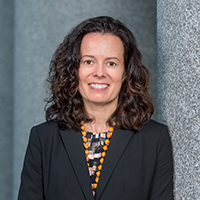 Jessica E. Yates, Attorney Regulation Counsel, Colorado Supreme Court
Jessica E. Yates is Attorney Regulation Counsel for the Colorado Supreme Court. Ms. Yates oversees attorney admissions, attorney registration, mandatory continuing legal and judicial education, attorney discipline and diversion, regulation against the unauthorized practice of law, and inventory counsel matters. Prior to her appointment by the Colorado Supreme Court, Ms. Yates was in private practice as a partner at Snell & Wilmer LLP, focusing on appeals and litigation. She clerked for the Honorable David M. Ebel of the U.S. Court of Appeals for the Tenth Circuit. She earned her JD from the University of Virginia School of Law in 2006. Ms. Yates transitioned into law from a career in public policy and public administration, which focused on management, regulatory and funding issues for health and human services programs. She received her MA in Public Administration and Public Policy from the University of York, England, and her BA in Journalism and Mass Communication from the University of North Carolina-Chapel Hill. Outside of work, Ms. Yates enjoys trail running, yoga, and rock-climbing.
Session 2: Unbundling the Court System │ Tuesday, April 20  │ 1:30–2:45 p.m. MDT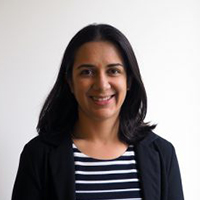 Facilitator and Moderator: Samira A. Nazem, Associate Director, The Chicago Bar Foundation
Samira A. Nazem is the CBF's Director of Pro Bono and Court Advocacy. Samira leads the CBF's advocacy efforts with the courts for policies promoting access to justice, including policies that make the courts and administrative agencies more user friendly for people without lawyers. She also leads the CBF's pro bono efforts, working with lawyers, firms, corporations, the courts, and pro bono and legal aid organizations to maximize the impact of pro bono work.
Prior to joining the CBF, Samira was the Self-Represented Litigant Services Specialist for the Administrative Office of the Illinois Courts. She also previously served as a Staff Attorney and Pro Bono Coordinator for the Lawyers' Committee for Better Housing, as a Litigation Attorney for the Chicago Housing Authority, as a Fellow at the Legal Assistance Foundation, and as a summer associate for a major law firm. Prior to her legal career, Samira lived in Mumbai, India, where she worked for an NGO advocating for women's rights, and in Washington, D.C. working at an education think tank.
Samira received her law degree from the University of Chicago in 2010. During law school, she participated in the Immigrant Children's Advocacy Clinic and the Poverty and Housing Law Clinic. She received a BA with distinction from Yale University in 2004. A proud native of Omaha, Nebraska, Samira has resided in Chicago since 2007. She currently lives in the Lakeview neighborhood with her husband and two daughters.
Panelists: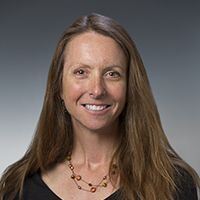 Stacey Marz, Administrative Director, Alaska Court System
Stacey Marz is the Administrative Director of the Alaska Court System where she is responsible for statewide court operations. Prior to this appointment, Stacey oversaw the court system's statewide remote self-help services and language access services. She has created plain language content for the court's self-help websites and forms. Stacey has worked on many access-to-justice initiatives, including triage, simplification projects, and video remote interpreting. This includes co-founding the Early Resolution Program, which uses volunteer unbundled attorneys to help parties negotiate agreements in their contested divorce and custody matters. Stacey has trained judicial officers and court staff statewide on how to work effectively with self-represented litigants and individuals needing interpreters. She has presented nationally on various access to justice initiatives. She is a Fellow to the NCSC Institute for Court Management.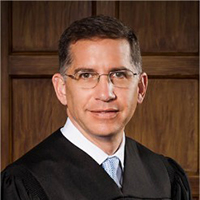 Hon. Keven M.P. O'Grady, District Court Judge, Tenth Judicial District, Kansas
The Hon. Keven M. P. O'Grady, born in Red Oak, Iowa, was appointed by in 2012 as a District Court Judge for the Tenth Judicial District, Division 1. Judge O'Grady, the father of three adult children, is a resident of Prairie Village, Kansas where he resides with his wife of 36 years. He received his BA from Rockhurst College in 1984 and his JD from the University of Kansas in 1987. After law school he was engaged in private practice in Overland Park. Judge O'Grady is a member of the Kansas Bar Association [Family Law Section - President Elect (1998–1999), President (1999–2000), Section editor (2000–2001, 2005–2006) and executive committee member (1998–2001, 2003–2005, and 2018–present)], the Johnson County Bar Association (Board of Directors 2009–2011), the Johnson County Bar Association's Family Law Bench-Bar Committee (now the Family Law Section) (member 1988–present, Chair 1997–2012), the Johnson County Family Law American Inn of Court (founding President), the Association of Family and Conciliation Courts, the American Bar Association, and the Kansas District Judges Association. He was a member of the Kansas Supreme Court Access to Justice Committee (formerly known as the Self Represented Party Committee) from August 2008 to July 2013.  Since August of 2017, he has been the chair of the Kansas Advisory Council on Dispute Resolution. He was appointed chair of the Kansas Supreme Court Child Support Advisory Committee effective July 1, 2020. Judge O'Grady is a frequent CLE presenter on various family law topics.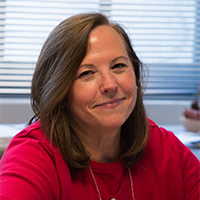 Patricia A. Wrona, Director of Legal Services, CARPLS Legal Aid
Pat is a 1980 graduate of Northwestern University with a Bachelor of Arts in Psychology. She received her Juris Doctor degree in 1983 from DePaul University-College of Law, where she was a member of the DePaul Law Review. Pat served as a federal judicial law clerk to the Honorable Joan B. Gottschall in the United States District Court for the Northern District of Illinois. She was an associate attorney in litigation at Isham, Lincoln and Beale, and a litigation associate and partner in the Chicago office of Rivkin, Radler and Kremer. In 1994, she became a principal attorney in Walsh & Wrona, and then Wrona Law Offices. Pat is admitted to practice in the state of Illinois, and before the United States District Courts for the Northern and Central Districts of Illinois. She is a member of the Seventh and Federal Circuit Courts of Appeals bars as well as the United States Supreme Court bar.  
Pat began work at CARPLS (the Coordinated Advice and Referral Program for Legal Services) in 1995 as a part-time staff attorney and later as a supervising attorney. In 2007 she became CARPLS' Director of Legal Services, supervising 25 attorneys and paralegals providing 65,000 client services each year on Cook County's legal aid hotline and at four courthouse advice desks. Pat has been an adjunct professor at DePaul University-College of Law teaching pre-trial litigation strategy and at IIT-Chicago Kent College of Law teaching advanced legal writing in Kent's Public Interest Law certificate program. She is the past Vice Chair and Chair of the Legal Aid Committee of the Chicago Bar Association. She served on the Lawyers' Trust Fund's advisory drafting committee on limited scope representation and unbundling of legal services, and is a frequent speaker on issues of legal ethics, limited scope representation, access to justice, employment law, and working with pro se clients.
Session 3: Cyborg Lawyers & Unbundled Legal Services │ Wednesday, April 21  │ 12–1:15 p.m. MDT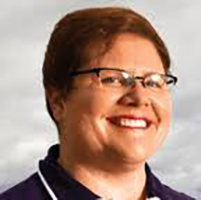 Facilitator: Sarah Glassmeyer, ABA Center for Innovation and Standing Committee on the Delivery of Legal Services
Sarah is the Project Specialist Manager for the ABA Center for Innovation and is the legal counsel for the ABA Standing Committee on the Delivery of Legal Services. Prior to working for the ABA, Sarah was a Research Fellow at the Harvard Library Innovation Lab. She also has extensive experience as a law librarian and has taught on the subject of legal innovation and the use of technology. Sarah received her BA and an MLS from Indiana University, and received her JD from the University of Cincinnati College of Law.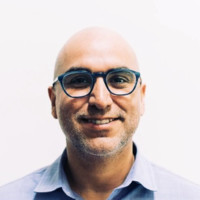 Moderator: Allen Rodriguez, Founder, ONE400
Allen Rodriguez is a national speaker, product development strategist and legal innovator who has been serving the legal industry for 19 years. Over the course of his career, Allen has built a reputation for creating innovative legal services products as well as developing highly effective law firm business models and marketing strategies. Allen is a valued speaker on the topics of legal services product development, design thinking in law and future of law issues. He has provided consulting and engineering services for such companies as McKinsey & Co., Fastcase, Gavelytics, LexisNexis, and Littler.

Prior to founding ONE400, Allen was the Director of Attorney Services at LegalZoom. While there, his work contributed to a substantial portion of overall revenue at the company and helped LegalZoom move from a provider of "do-it-yourself" legal services to a comprehensive legal solutions provider, incorporating attorney-fulfilled work across all U.S. jurisdictions. Allen's immersion in the legal industry began running operations at the Los Angeles County Bar Association's Lawyer Referral Service. While there, his marketing knowledge, operational developments, and leadership helped generate millions of dollars in revenue for the association. He holds a degree in English Literature from California State University Los Angeles and is a United States Army veteran. 
Panelists: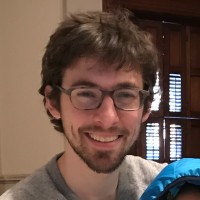 Scott Kelly, Co-Founder, AfterPattern
Scott Kelly is the co-founder of AfterPattern, which thousands of businesses, nonprofits, and government agencies use to create custom forms, generate documents, and store their data for free. He is based in NYC. He is also a board member of UpSolve and an Emerging Leaders Council Member for Legal Services Corporation. Scott received his undergraduate degree from Yale University and his JD from Columbia University.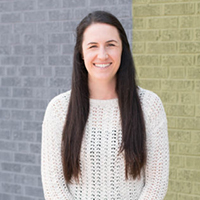 Lauren Lester, Lester Law LLC
Lauren Lester is an attorney at Lester Law LLC in Denver, CO. She specializes in providing affordable legal services to her clients and is a modern law practice consultant. She is also on the board of Legal Entrepreneurs for Justice. Lauren received her undergraduate degree from the University of Florida and her JD from Georgia State University College of Law.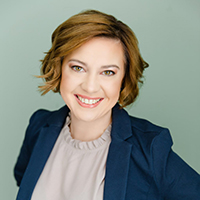 Brooke Moore, Founder, MyVirtualLawyer
Brooke Moore is the founding attorney of MyVirtualLawyer in Little Rock, AR. She received her undergraduate and JD degrees from the University of Arkansas. Brooke speaks frequently on the topic of legal technology.
Session 4: New Frontiers in Unbundling: Innovations Are Yielding Proven Results & New Business Opportunities │ Wednesday, April 21  │ 1:30–2:45 p.m. MDT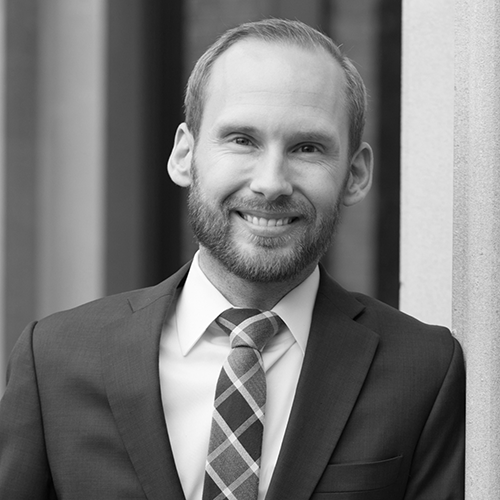 Facilitator: Michael Houlberg, Manager, IAALS
Michael Houlberg is a manager for special projects at IAALS, with a focus on our work toward improving the family court process by promoting greater accessibility, efficiency, and fairness to everyone involved. Houlberg helps manage the Court Compass project and the Family Justice Initiative by providing support through research, writing, and communicating with stakeholders. 
Houlberg joined IAALS in 2018 after working for both private and nonprofit organizations. He started his legal career working with Towards Justice, a Colorado nonprofit organization that fights for workers who have experienced wage theft. Houlberg then transitioned to workers' compensation defense with Pollart Miller, LLC, where he litigated claims on behalf of employers and insurance companies. Desiring to return to nonprofit work and help provide others with greater access to the courts, Houlberg joined the National Center for State Courts and worked on projects that involved the implementation of a statewide case management system and the creation of a juvenile court specifically tailored to youth involved in gun violence. He is excited to increase the reach of his work to both state and federal courts through his work at IAALS. Houlberg also volunteers as a Court Appointed Special Advocate (CASA), which involves advocating for the safety and well-being of children who have been removed from their homes due to abuse and neglect.
Houlberg graduated from the University of San Diego School of Law in 2015. He received his Bachelor of Science in Psychology from Brigham Young University and is a member of Psi Chi, the International Honor Society in Psychology.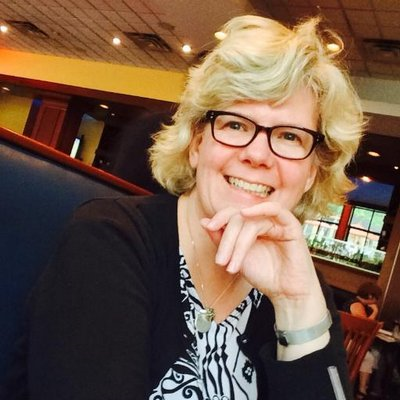 Moderator: Katherine Alteneder, Consulting Senior Strategic Advisor, Self-Represented Litigation Network
Katherine Alteneder is the Consulting Senior Strategic Advisor to the Self-Represented Litigation Network (SRLN), connecting and educating lawyers, judges, and allied professionals who are creating innovative and evidence-based solutions so that self-represented litigants have meaningful access to the courts and get the legal help they need. Before joining SRLN in 2013, Ms. Alteneder spent her career in Alaska, initially as a trial court law clerk and then as a legal aid lawyer. In 2001, Ms. Alteneder joined the Alaska Court System to serve as the Founding Director of the nation's first comprehensive phone and internet based court self-help center. In 2008, Ms. Alteneder established a successful unbundled practice and founded the first Unbundled Law Section of a state bar. Katherine sits on the Advisory Committee for Voices for Civil Justice, serves as the Senior Advisor to the Justice for All Project, and is a Non-Resident Senior Fellow at the Georgetown Institute for Technology Law and Policy. She received the National Center for State Court's Distinguished Service Award in 2019 for her work to improve access to justice. She has a BA from Northwestern University, and her JD from Seattle University School of Law. She resides in Virginia.
Panelists: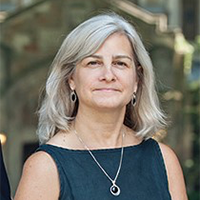 MJ Cartwright, CEO, Court Innovations
MJ Cartwright leads startup initiatives with disruptive technologies and positive social and business impacts. Her experience spans many different industries including manufacturing, education, healthcare, medical devices, and now legal tech. Ultimately, she is a creative thinker whose diverse industry experiences catalyze the growth of the companies and teams she leads.
MJ's approach to leadership combines technical and interpersonal fluency. Cartwright applies her engineering and business education and experience to take a systems-thinking approach in company vision and operations. Her ability to engage from the top-down to a detailed task-level approach helps her provide clear guidance on technical issues. She also is exceptionally skilled at building relationships. She seeks to craft win-win scenarios for customers, team members, and stakeholders. She participates actively in a leadership role in industry groups to keep up with and influence trends and specifications.
MJ Cartwright is currently the CEO of Court Innovations. She built and led the team taking the Matterhorn online dispute resolution (ODR) platform from an academic idea in 2014 to a SaaS platform into over 150 locations across the US in 22 states. She speaks at conferences and workshops nationally and internationally on ODR initiatives. Her thought leadership in this area has been invaluable to the growth of Court Innovations. Before Court Innovations, MJ has led or has been part of leadership teams for numerous initiatives including CNC Connections, Arbor Ultrasound, Edington Associates, ViaDerm, and HealthMedia/Johnson & Johnson. She has an MBA from Eastern Michigan University and a BSEE from the University of Michigan.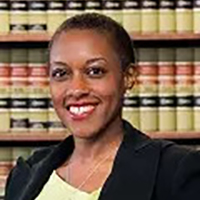 Marquita Green, Director, Family Law Low Bono, Jacksonville Area Legal Aid, Inc.
Marquita Green is the Family Law Low Bono Director at Jacksonville Area Legal Aid, Inc. (JALA). She initiated the Family Law Assistance at Reduced Expense (FLARE) Program in March 2018. Prior to her role at JALA, Attorney Green provided attorney support to the Office of the State Courts Administrator and also served as a Supervising Attorney for the Children's Legal Services division of the Florida Department of Children and Families. Prior to entering the legal field, she served her local community through efforts to decrease truancy and juvenile delinquency and also through community development programming. Attorney Green received her Juris Doctor from the Florida State University College of Law, her Master of Science in Community Psychology from Springfield College, and her Bachelor of Arts in Psychology from the University of Virginia.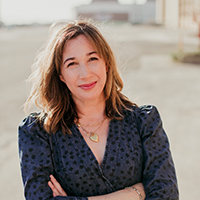 Erin Levine, CEO and Founder, Hello Divorce
Erin Levine is a legal innovator, entrepreneur, and Certified Family Law Specialist. She is the CEO and Founder of Hello Divorce, a modern breakup service offering self-represented folks an easy-to-use divorce platform accessing legal help when they need additional help along the way.  As a young adult, she brought criminal and civil charges against a former gymnastics coach, and experienced the legal system as chaotic, confusing, and amplifying her trauma rather than bringing justice. She later became a divorce litigator. Despite her success as a law firm owner, she realized there must be a better way and pivoted into justice technology. Erin works relentlessly to simplify family law, reduce trauma for those seeking relief from the court, and help people get back on their feet. Her design-centered and sustainable approach to the delivery of legal services has been recognized by the legal industry and beyond with recent accomplishments that include the American Bar Association's James I. Keane Memorial Award for Excellence in E-lawyering and Duke University School of Law's Legal Tech Accelerator - Grand Prize. Erin's current projects include raising her two daughters, Zoe and Mia, along with managing the national rollout of Hello Divorce's products and services.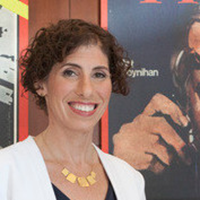 Margaret Malloy, Chief Counsel, Office of Pro Se Litigation for the United States District Court for the Southern District of New York
Margaret A. Malloy is chief counsel of the Office of Pro Se Litigation for the United States District Court for the Southern District of New York. Her office screens all cases filed by pro se litigants (those cases comprise approximately 25 percent of the court's civil docket) and drafts bench memos and orders for the assigned judges. In addition, the office advises the court on managing pro se litigation, and drafts forms, guides, and other reference materials for the court and for litigants. Ms. Malloy also oversees the court's Pro Bono Program. Before becoming chief counsel, Ms. Malloy was a senior trial attorney at the Equal Employment Opportunity Commission from 2006–2012 and an associate at Gladstein, Reif & Meginniss, LLP, from 2000–2006. After law school, Ms. Malloy clerked for the Hon. Denise Cote in the Southern District of New York. Ms. Malloy received her JD from Columbia Law School, her MA from the University of Minnesota, and her AB from Cornell University. During law school, Ms. Malloy served as senior editor of the Columbia Law Review. Ms. Malloy was included in the New York Law Journal's 2016 list of Lawyers Who Lead by Example in the category of public service.
Session 5: Unbundling 2.0: How to Take Your Practice to a New Level │ Thursday, April 22  │ 12–1:15 p.m. MDT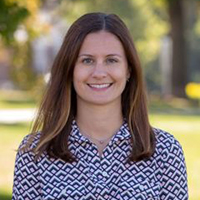 Facilitator and Moderator: Jessica Bednarz, Associate Director, The Chicago Bar Foundation
Jessica Bednarz is the Associate Director of Innovation & the JEP for The Chicago Bar Foundation. Jessica directs special projects to advance innovation in the practice of law, including the CBA/CBF Task Force on the Sustainable Practice of Law & Innovation. Jessica is also responsible for leading and overseeing all activities of the Justice Entrepreneurs Project (JEP), a small business incubator for lawyers to start their own socially conscious and innovative law firms targeting low- and middle-income people and small businesses. Additionally, Jessica is the Co-Founder of On Purpose Legal.
Prior to working at the CBF, Jessica was in private practice specializing in family law, both as a solo practitioner and as an associate at O'Connor Family Law, P.C. She later served as the MCLE Coordinator for The Chicago Bar Association. She earned her law degree from DePaul University College of Law, where she graduated cum laude and earned a Family Law Certificate, and a Bachelor of Science Degree in Business from Indiana University. In her free time, she enjoys exploring different parts of the U.S. and world.
Panelists: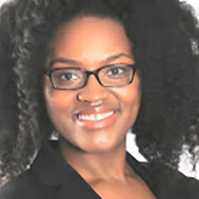 Alyease Jones, The Law Office of Alyease Jones
Alyease Jones was raised to understand the importance of community involvement and education. She earned her JD from Western Michigan University-Cooley Law School, Cum Laude and her BS from Northern Illinois University, where she was Pi Sigma Alpha (National Political Science Honor Society). Alyease D. Jones is the attorney and founder of The Law Office of Alyease Jones. Attorney Jones has serviced her community through her legal expertise. She is an experienced professional who enjoys providing her clients with quality legal assistance. Her mission is to provide legal services to those in need of counsel related to domestic relationships, including family law, DCFS defense, and orders of protection. Her quest is to promote justice and guarantee equality to all clients while maintaining a high degree of integrity and working zealously to protect her client's legal and constitutional rights. Alyease's goal is to help bridge the gap between the law and the community.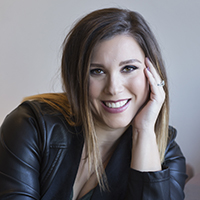 Andrea McGinn, Co-Founder, The Law Shop by Skogerson McGinn LLC
Andrea McGinn is co-founder of The Law Shop by Skogerson McGinn LLC, an exclusively unbundled legal services law firm out of Van Meter, Iowa. She practices mainly in family and child welfare law. She is a mother of two boys, incoming Chair of the Iowa State Bar Association Family and Juvenile Law Section, Secretary of Iowa Collaborative Divorce and serves with various other professional organizations. Andrea and her law partner and Law Shop co-founder, Amy Skogerson, regularly present on unbundled legal services as well as train attorneys and their staff through regular workshops and coaching sessions. She has a passion for improving the legal profession, which will in turn improve the lives of our clients, their families, and eventually the world.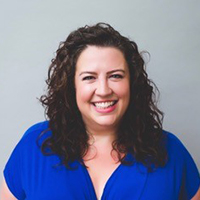 Laura O'Bryan, Co-Owner, MyVirtualLawyer
Laura O'Bryan is the Co-Owner of MyVirtualLawyer, an online law firm model providing flat fee and subscription based limited scope services to self-represented litigants, individuals, and small businesses. After Laura and co-founder Brooke Moore established and grew the MVL brand in Arkansas, they co-founded MVL Licensing, an LLC providing attorneys in other jurisdictions the opportunity to leverage the MVL brand, systems, and processes to implement limited scope, virtual components into their firms. Laura also worked at Thomson Reuters, Westlaw for 12 years and comes to her law practice with vendor perspective and inside legal technology experience.
In addition to MVL, Laura co-founded and serves as Vice-President of QLaw Arkansas, an LGBTQ+ Bar Association. She is currently a volunteer member on the Publications Board, Women of Legal Tech Board, Futures Initiative and Client Development & Marketing committees for the Law Practice Division of the American Bar Association. In 2019, Laura was named as an American Bar Association Women in Legal Tech honoree. She is also a nationally recognized speaker on topics related to legal technology, limited scope representation, virtual lawyering, alternative fees, vendor negotiation insights and attorney wellness.