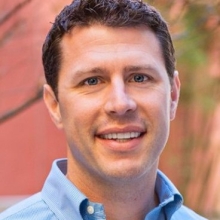 General Counsel, Rocket Lawyer
Alon joined Rocket Lawyer in October of 2013 and is currently responsible for managing all legal affairs, including corporate, litigation, commercial, regulatory, intellectual property, ethics/compliance, and global matters.
Prior to joining Rocket Lawyer, Alon practiced law at Goodwin Procter LLP, where he served as the company's outside legal counsel since 2010. At Goodwin Procter, Alon practiced in the business department of the Technology Companies Group where he represented a variety of enterprise and consumer software companies as well as venture capital investors in San Francisco and Silicon Valley. Prior to Goodwin Procter, Alon also practiced law at Ropes & Gray LLP.
Alon holds a J.D. from UC Berkeley School of Law and a B.S. in Managerial Economics from UC Davis.
"I am excited to be a part of Foundations for Practice because it has brought together a diverse and distinguished set of legal advisors who are passionate about improving the preparedness of young lawyers for this noble and evolving profession."