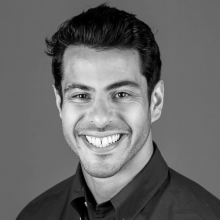 Andrew Arruda is a Canadian serial entrepreneur. He is currently the CEO of Automate Medical. Arruda was formerly the CEO/Co-Founder of the artificial intelligence company ROSS Intelligence. Arruda speaks internationally on the subjects of AI, legal technology, and entrepreneurship and has been featured in publications such as The New York Times, BBC, Wired, CNBC, CBS, Bloomberg, Fortune, Inc., Forbes, TechCrunch, the Washington Post, and the Financial Times. A member of the Forbes 30 under 30 class of 2017, as well as a TED speaker, Arruda aims to forever change the way legal services are delivered.
Prior to becoming a full-time entrepreneur, Arruda was an attorney and worked at a Toronto litigation boutique and with the Canadian Department of Foreign Affairs, Trade, and Development in Lisbon, Portugal.
Arruda is a former Entrepreneur-in-Residence at IAALS.
Blog Posts