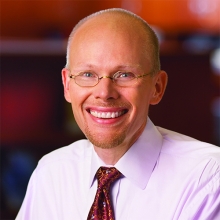 Anthony C. Infanti is Senior Associate Dean for Academic Affairs and a Professor of Law at the University of Pittsburgh School of Law, teaching courses in the tax area. Professor Infanti's scholarly work has focused on two ostensibly quite different, but, in reality, quite related areas: (i) the intersection of tax and comparative legal theory and (ii) critical tax theory (i.e., the impact of the tax system on traditionally subordinated groups).
Professor Infanti has authored articles relating to international taxation and the application of comparative legal theory to taxation that have appeared in publications such as the Utah Law Review, the Florida Tax Review, the Vanderbilt Journal of Transnational Law, the University of Pittsburgh Law Review, the Tax Management International Journal, and Taxes magazine.
Professor Infanti has received both the University of Pittsburgh Chancellor's Distinguished Teaching Award as well as an Excellence-in-Teaching Award from the graduating students of the University of Pittsburgh School of Law. He is an elected member of the American Law Institute and of the American Bar Foundation.