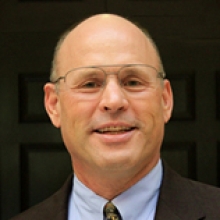 Professor Madison teaches Civil Procedure and Pretrial Practice and Procedure. His pretrial practice casebook, Civil Procedure for All States: A Context and Practice Casebook (2012), has drawn praise as one of the first casebooks designed according to the recommendations of the Carnegie Institute in its groundbreaking work Educating Lawyers (2007). Professor Madison was also selected to be a contributing author in Building on Best Practices in Legal Education, a book that evaluates methods to implement the recommendations of the Carnegie study. 
Professor Madison was on the New Law Teachers' Committee for the Southeastern Association of Law Schools 2013 Conference and presented on the steps in designing an effective course. 
Professor Madison—along with Professor L.O. Natt Gantt—led the formation of the Center for Ethical Formation and Legal Education Reform. They are now the co-directors. The Center began a mentorship program in the 2012-13 academic year, in which first-year law students were paired with judges or lawyers to assist in allowing students to probe those outside of law school with experience in ethical challenges. The Center also organizes presentations, Continuing Legal Education seminars, and workshops focused on the importance of developing ethical boundaries as a professional, and the degree to which that will affect one's sense of integrity and fulfillment. 
Professor Madison has written and continues to write articles on improving legal education. As a former litigation partner in the law firm of Hunton & Williams, a past bar association president, a long-time member of the James-Kent Inn of Court, and someone who in practice devoted thousands of hours to pro bono cases, Professor Madison brings his diverse experience into both teaching and, in particular, into his exploration with students of the scenarios that test lawyers' ethical values and—he believes—determine the degree to which they find satisfaction in the legal field.