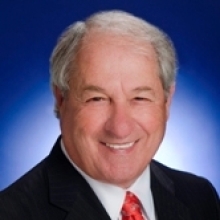 Mr. Meadows, who is Board Certified in Tax Law by the Texas Board of Legal Specialization and is also a CPA, has over 35 years of experience in representing public/private corporations and individuals in litigation involving tax and white collar legal defense matters.
White Collar Legal Defense: Mr. Meadows has represented entities and individuals accused of health care fraud, tax fraud, defense contracting fraud, securities fraud, customs violations, anti-trust violations, money laundering, insurance fraud, environmental fraud, and wire and mail fraud. He has also successfully defended against large criminal and civil forfeiture cases. Mr. Meadows has appeared in trials in numerous Federal district courts around the country including Illinois, New York, Iowa, Kansas, Georgia, Louisiana, Colorado and all districts in Texas. He has successfully tried many white collar cases to verdicts of acquittal and resolved hundreds of other cases without the necessity of trial or indictment.
Civil and Criminal Tax Litigation: Mr. Meadows has represented taxpayers in tax controversies involving corporate and individual income taxes, estate and gift taxes, excise taxes, and the proposed application of civil and criminal penalties under the Internal Revenue Code. These clients include Fortune 100 corporations, private corporations, non-profit entities, individuals, and estates and trusts. He has represented taxpayers before the Internal Revenue Service, Tax Court, Bankruptcy Court, and the United States Court of Federal Claims.
In April 2012, Mr. Meadows received the Ruth Sharp Altshuler Award for his commitment to the Dallas Children's Advocacy Center fighting crimes against children through financial and volunteer support.  In May 2009, Mr. Meadows received the Jules Ritholz Memorial Merit Award from the American Bar Association Tax Section's Committee on Civil and Criminal Tax Penalties.  This prestigious award recognizes Mr. Meadows' "outstanding dedication, achievement and integrity in the field of Civil and Criminal Tax Controversies."
Mr. Meadows is a frequent speaker for numerous professional organizations in the legal and accounting professions. He was admitted to practice in Texas in 1972.