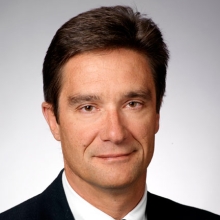 Daniel Girard is the founder and managing partner of Girard Gibbs LLP, a San Francisco and New York-based litigation firm with a nationwide practice, specializing in representing plaintiffs in class actions and complex litigation. His experience extends to matters involving securities, antitrust, consumer, telecommunications, and civil rights laws. Mr. Girard currently serves on the leadership team in the Target and Sony data breach actions; serves as lead counsel in derivative litigation on behalf of Wal-Mart shareholders arising out of alleged bribery in Mexico, lead counsel for commodities investors in litigation arising out of the collapse of a commodities futures merchant, and lead counsel in a multi-district "pay for delay" antitrust proceeding against major pharmaceutical companies. 
Mr. Girard was appointed to the United States Judicial Conference Advisory Committee on Civil Rules by the late Chief Justice William Rehnquist, and reappointed to a second term by Chief Justice John Roberts. As a member of the Civil Rules Advisory Committee, he participated in the development of rule amendments directed at discovery of electronic evidence and expert witnesses. He is a member of the American Law Institute, and has held a number of leadership positions in the American Bar Association. He has guest lectured on class actions, complex litigation, law practice management, and related topics at Stanford Law School, UC Hastings, and UC Davis Law School. Mr. Girard has published articles on class action and business law issues.
Mr. Girard was selected for inclusion in Northern California Super Lawyers from 2007–2015, and has earned an AV-Preeminent rating from Martindale-Hubbell, recognizing him in the highest class of attorneys for professional ethics and legal skills. He is a 1984 graduate of the School of Law, University of California at Davis, where he served as an editor of the Law Review. He received his undergraduate degree from Cornell University in 1979.
He is active in a variety of community activities, and served as Chair of the Board of Trustees of the St. Matthew's Episcopal Day School in San Mateo, California, from 2005–2008.
Girard is a former member of the IAALS Board of Advisors.
Blog Posts