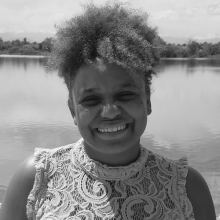 Dr. Elizabeth Anderson is the Academic Analytics Advisor for IAALS' Foundations for Practice project. She has extensive experience in research—action and empirical research in both education and natural sciences—including research method development, data collection and management techniques, and inferential data analysis. She has designed, built, and taught both hybrid and online courses at the secondary, postsecondary, and graduate educational levels. Additionally, Dr. Anderson has experience working with large data sets, datamining techniques, and measure/model development techniques.
Embraced Wisdom Resource Group, LLC, (EWRG) is a consulting company established to assist businesses and researchers with effective use of resources and data. EWRG provides services in instructional design, program evaluation, data usage, and algorithm development. In addition, EWRG is able to assist with empirical research method development, data collection, and inferential/statistical data analysis. EWRG was established in 2005 by Dr. Anderson.
Dr. Anderson holds a bachelor's of science in biochemistry and molecular biology certification; masters of science in instructional design and technology with a focus in online learning; and a PhD in research methods and statistics.
Publications