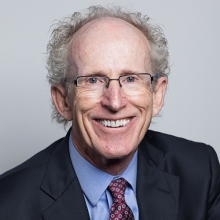 Shareholder, Parsons Behle & Latimer
Fran Wikstrom is a trial lawyer at Parsons Behle & Latimer in Salt Lake City, Utah. He is a Fellow and Past President of the American College of Trial Lawyers. His practice consists of complex civil litigation and white collar criminal defense. He formerly served as an Assistant United States Attorney and as U.S. Attorney for the District of Utah. He has been with Parsons Behle & Latimer since 1982.
Fran has tried cases in numerous jurisdictions involving patent infringement, trade secrets, contracts, real property, stray current, shareholder disputes, construction claims, employment discrimination, premises liability, franchises, fraud, and white collar crimes. He has argued appeals before the U.S. Tenth and Ninth Circuits and the Federal Circuit, the Utah Supreme Court, the Utah Court of Appeals, the Minnesota Supreme Court, and the Minnesota Court of Appeals. He is also a Fellow of the International Academy of Trial Lawyers, the International Society of Barristers, and the American Bar Foundation.