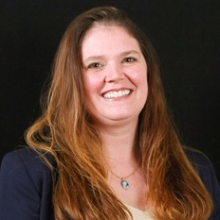 Course Portfolio: Property
Professor Burgess joined the Charlotte School of Law from Hofstra University School of Law. Before joining the faculty of Hofstra University School of Law, Professor Burgess served as an Adjunct Faculty member and Research Professor at Rutgers University School of Law, Rutgers University, Cumberland County College, and Rowan University.
Professor Burgess currently teaches Property I and Property II and is planning courses in natural resources and agricultural law.
Professor Burgess is a published author whose publications include a law review article, legal newsletters, and blog postings. Her primary research area focuses on the intersection of environmental policy, social justice, economics, and agricultural law. Professor Burgess also researches and writes on teaching methods extensively.
Professor Burgess holds a J.D. from the North Carolina School of Law at Chapel Hill, an B.A. from the University of Chicago, The College, Chicago, Illinois. She also completed the Penn State Dickinson School of Law Study Abroad (Europe) program where she studied Constitutional History with the late Chief Justice William Rehnquist.