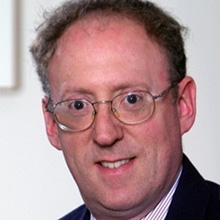 Jay Gary Finkelstein, a partner at DLA Piper LLP (US), has practiced corporate and securities law for over 30 years, focusing on international and domestic negotiated transactions, mergers and acquisitions, joint ventures, securities offerings, corporate structuring, strategic contractual relationships, and general corporate law.  His practice has involved matters in a wide variety of industries, including defense, hospitality, financial services, real estate, franchised businesses and high-tech and emerging growth enterprises. He also represents numerous nonprofit organizations. He works closely with DLA lawyers in international offices throughout the world to coordinate the delivery of legal services for international transactional matters.
Mr. Finkelstein is also a member of the adjunct faculties at Berkeley, Georgetown and American University and has been teaching international business negotiations since 2003.  He has been a guest professor at Addis Ababa University Law School (Ethiopia) and Baltic Federal University (Russia) and has conducted numerous trainings for government lawyers throughout East Africa.   
He is the co-author (with Prof. Daniel Bradlow) of "Training Law Students to be International Transactional Lawyers – Using an Extended Simulation to Educate Law Students about Business Transactions," Pepperdine Journal of Business, Entrepreneurship and the Law, 2007.  He is also the co-author (with Prof. Daniel Bradlow) of the textbook,  Negotiating Business Transactions:  An Extended Simulation Course (Wolters Kluwer, Aspen Coursebook series, 2013). 
Mr. Finkelstein speaks frequently on transactional law and experiential learning topics at seminars and for continuing legal education programs.
Blog Posts