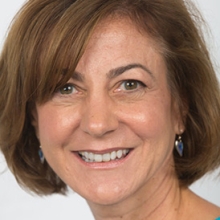 Associate Professor of Clinical Legal Education, University of Miami School of Law
JoNel Newman, professor of clinical legal education, received her B.A. with honors, summa cum laude from the University of Missouri. She received her J.D. from Yale Law School, where she was a senior editor of the Yale Law Journal. She has been awarded the John Minor Wisdom Public Service and Professionalism Award by the ABA Section of Litigation and the Steven M. Goldstein Award for Excellence by the Florida Bar Foundation for her advocacy on behalf of disabled immigrants.
She teaches professional responsibility, civil procedure, and directs the Health Rights Clinic. Since 2005 this medical-legal partnership with the Miller School of Medicine has successfully represented of thousands of indigent clients who receive care through the University of Miami's Comprehensive AIDS Program, the Pediatric Mobile Clinic, and at Jefferson Reaves Sr. Community Health Center.