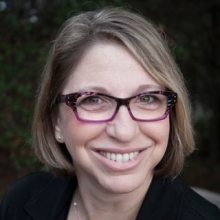 Julia F. Weber, JD, MSW, has spent her career developing innovative approaches to solving complex issues facing families, children, and communities. She has worked extensively with organizations and policymakers on violence prevention issues including firearms prohibitions/intimate partner violence/sexual assault/sexual harassment/child abuse; with families forming and transforming through divorce, separation, and adoption; and with groups as a presenter, facilitator, and consultant on a wide-variety of issues including court reform and administration of justice. Most recently, in addition to her private practice consulting work, Julia has been serving as a fellow with Giffords Law Center to Prevent Gun Violence to implement California's Gun Violence Restraining Orders (and related prohibitions) more effectively.
Julia has a deep commitment to making legal resources accessible to people; she leverages her experience working in tech (2017-2018, she worked with coParenter as VP of Insights and Innovations) and as a visual communicator to provide on-line and in person dispute resolution, training, and facilitation.
Julia is passionate about working with people to tackle tough issues thoughtfully and with compassion. Her commitment to addressing personal and broad societal issues around gender, race, and the law enables her to effectively work with a wide range of challenging issues. Julia brings unique experience working within court systems—including the largest court system in the U.S.—and with judicial leadership to identify and implement best practices.
Publications