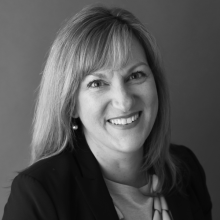 Kristen Uhl Hulse is the Legal Education and Employment Advisor for IAALS' Foundations for Practice project. She brings to the role nearly twenty years of experience working in legal education, attorney recruiting, and professional development.
Kristen serves as the Senior Director of Attorney Development & Recruiting for Snell & Wilmer, partnering with firm leadership on a broad range of recruitment, mentoring, training, and other professional development initiatives. Prior to this role, she was faculty in the top-ranked Legal Externship Program at the University of Denver Sturm College of Law, where she taught practice-readiness and corporate lawyering seminars centered around the Foundations for Practice. She publishes and presents frequently on strategies for advancement in private practice, emerging legal opportunities, and collaboration between law school faculty and legal employers to produce practice-ready graduates.
Kristen began her career as an Associate with Dechert LLP in Washington, D.C., and London; additional experience includes recruitment and professional development roles with Georgetown University Law Center; the University of California, Berkeley, School of Law; and the San Francisco law firm Coblentz Patch Duffy & Bass LLP.
Kristen serves on the Board of Directors for the Professional Development Consortium (PDC) and will join the College of Law Practice Management as a Fellow in Fall 2021. She is also active in the National Association for Law Placement (NALP).
Publications