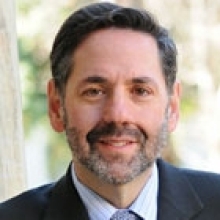 Associate Dean for Clinical Education and Director of the Mills Legal Clinic, Stanford Law School
A nationally renowned advocate for reform of the U.S. criminal justice system, Professor Larry Marshall has been widely recognized for his lawyering, activism and teaching. As director of the Mills Legal Clinic of Stanford Law School, he has committed himself to creating an integrated clinical experience that serves the needs of each and every student at Stanford Law School. Professor Marshall has also been instrumental in expanding the focus of public interest at the law school through the John and Terry Levin Center for Public Service and Public Interest Law. Much of his scholarly work has focused on issues surrounding the application of the death penalty. Professor Marshall is also a recognized expert in Legal Ethics and Professional Responsibility, a field in which he has researched and which he taught for more than two decades.
Before joining the Stanford faculty in 2005, he was a professor of law at Northwestern University School of Law and of counsel at Mayer, Brown & Platt. At Northwestern, he co-founded and served as legal director of the world-renowned Center on Wrongful Convictions, where he represented many wrongly convicted inmates, including many inmates who at one time had been sentenced to death. Early in his career, he clerked for Justice John Paul Stevens of the U.S. Supreme Court and for Judge Patricia M. Wald of the U.S. Court of Appeals for the District of Columbia Circuit.