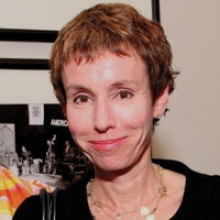 Executive Director, Justice and Society Program, The Aspen Institute
Meryl Justin Chertoff is Executive Director of The Aspen Institute's Justice and Society Program. She is also an Adjunct Professor of Law at Georgetown Law School, where she teaches about state government, intergovernmental affairs, and state courts. From 2006-2009, Ms. Chertoff was Director of the Sandra Day O'Connor Project on the State of the Judiciary at Georgetown Law School, studying and educating the public about federal and state courts.
Ms. Chertoff served in the Office of Legislative Affairs at the Federal Emergency Management Agency (FEMA), participating in the agency's transition into the Department of Homeland Security in 2003. She has also been a legislative relations professional, Director of New Jersey's Washington, D.C. Office under two governors, and legislative counsel to the Chair of the New Jersey State Assembly Appropriations Committee. She is a magna cum laude graduate of Harvard-Radcliffe College and earned her J.D. from Harvard Law School. She practiced law for a number of years in New York City and New Jersey, and served as law clerk to Honorable Myron H. Thompson (U.S. District Ct., M.D. Ala).