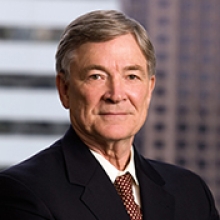 Partner, Christian & Barton LLP
Michael W. Smith is a partner and serves as chairman of the firm and its Executive Committee, and is head of the Litigation section. He joined the firm following a judicial clerkship with the Honorable Robert R. Merhige, Jr., Judge, United States District Court for the Eastern District of Virginia. The substantial majority of his practice has consisted of trials in both state and federal courts in which he has represented individuals and companies in corporate and commercial litigation. Mr. Smith's practice has also consisted of products liability and health care litigation.
Mr. Smith is a member of the bar of Virginia and the bar of South Carolina, he is admitted to practice in both the United States District Courts in Virginia and South Carolina, the Fourth Circuit Court of Appeals, and the United States Supreme Court.