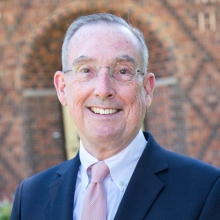 Paul C. Saunders retired from his position as Of Counsel in Cravath's Litigation Department in December 2014. He retired from his former position of Partner of the Firm on August 27, 2010, and was named Of Counsel in the same year.
Mr. Saunders is a Fellow of the American College of Trial Lawyers, was Chair of its National Moot Court Competition Committee and its Downstate New York Committee, Vice Chair of its Committee on Special Problems in the Administration of Justice, and is currently Chair of its Judiciary Committee and Task Force on Discovery and Civil Justice. He was formerly chair of the Board of Visitors of the Georgetown University Law Center and continues as a member of the Board. In 2003, he was appointed Distinguished Visitor from Practice at Georgetown University Law Center, where he is currently on the faculty.
Mr. Saunders has been ranked in numerous legal ranking publications, including Chambers USA: America's Leading Lawyers for Business and Benchmark Litigation. He was also named by The Best Lawyers in America as a leader in alternative dispute resolution/arbitration, "bet‑the‑company" litigation and commercial litigation from 2009 through 2015, and as a leader in securities litigation from 2011 through 2015.
Mr. Saunders was born in New York, New York. He received an A.B.egregia cum laude from Fordham College in 1963, where he was elected to Phi Beta Kappa, and a J.D. from Georgetown University Law Center in 1966, where he was Notes Editor of the Law Journal. Mr. Saunders also attended the Institut d'Études Politiques in Paris, France. From 1967 to 1971, he was on active duty as a Captain in the U.S.  Army Judge Advocate General's Corps and was awarded the Meritorious Service Medal in 1971. Mr. Saunders joined Cravath in 1971 and was a partner from 1977 through August 2010.
Publications