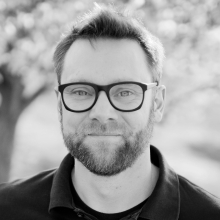 Pete Kinser is the Strategic Design Consultant for IAALS' Foundations for Practice project. His career focus is applying Design to drive more equitable environments and systems by encouraging human-centered mindsets, principles, and practices. Kinser has extensive experience in the full spectrum of Design methodologies from ethnographic field research to interactive prototypes to leveraging design as a strategic approach to innovation. He has created Design curriculum, taught graduate-level courses, and led executive education forums for 10 years at the University of Missouri-Columbia and the University of Denver.
After leading Design Strategy teams for several organizations, Kinser co-founded the Strategic Design firm ThinkWyn to serve as the connector for innovation, leadership, and strategy. ThinkWyn's aim is to design tangible innovations to transcend products and services. The firm's focus is on the underlying patterns of core business models, functional structures, and the alignment of appropriate leadership competencies, traits, and drivers with organizational strategies. Kinser has partnered with organizations to build teams, processes, and systems for repeatable design-led innovation. He continues to support founders and executive teams in driving organizational growth and development of their design leadership skills.
Kinser graduated from the University of Missouri-Columbia where he received a dual masters in information science and education with concentrations in human-centered design and human-computer interaction.