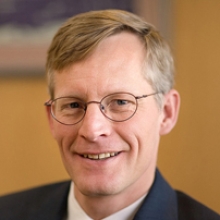 Past President, National Conference of Bar Presidents
Shareholder, Parsons Behle & Latimer
Rew Goodenow is a former president of the State Bar of Nevada and served a number of years on Parsons Behle & Latimer's board of directors. He has been lead counsel in many commercial and financial transactions. He has also been lead counsel in substantial commercial litigation matters before numerous courts and administrative bodies. A number of published court decisions list Mr. Goodenow as lead counsel for the prevailing party. He has published extensively in magazines and treatises. Mr. Goodenow's book, Business Entities in Nevada, is the primary resource on that subject.
Currently, Mr. Goodenow serves, among other positions, as the secretary of the National Conference of Bar Presidents, chair of the Editorial Board of the ABA Journal, and general counsel to the Board of Governors of the State Bar of Nevada. As the principal author of Nevada's limited liability company act, Mr. Goodenow regularly provides advice and counsel in complex transactions involving such companies. He was recently engaged by the Nevada Secretary of State to advise it on the new digital operating agreement, among other topics.
"Foundations for Practice will make a great contribution toward helping bar associations confront the challenges we are facing in educating tomorrow's lawyers."