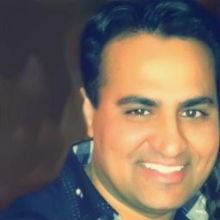 Riyaz Samnani served as Project Consultant for the Court Compass project at IAALS. He compiled the database of court technology offerings in production or development around the country upon which this report is based. He also serves as IAALS' representative on the OASIS Litigant Portal Technical Committee that is developing technical standards for the interfaces of litigant portal modules.
Samnani has a track record of managing complex engagements, solution selling, and developing enduring and multifaceted business strategy. His experience includes pre-sales consulting for a Gartner leader in the purchase-to-pay space; directing the launch of a politically complex software solution helping self-represented litigants access courts in 15 states; pre-sales consultant supporting enterprise software sales to some of the largest courts and justice partners by performing in-depth business process reviews, custom tailored demonstrations, and recommendations for process improvements; and managing operations for a mid-sized commercial print shop, overhauling operations and services to increase sales during the recession in the declining print industry.
Samnani received his J.D. from the Touro College Jacob D. Fuchsberg Law Center and his B.A. from the University of Houston.
Publications