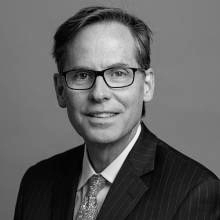 Sam Walker is Executive in Residence for Colorado Attorney General Phil Weiser. He coaches the Attorney General's leadership team and leads the General Counsel Initiative, reimagining how the Colorado Department of Law provides legal advice and counsel to the State's cabinet agencies, boards, and commissions. Before that, Walker chaired then-Governor John Hickenlooper's Workforce and Education Cabinet, driving to create more job opportunities through traditional and non-traditional apprenticeships.  
For 15 years before joining Governor Hickenlooper's cabinet, Walker was Chief Legal Officer of Molson Coors Brewing Company, the world's third-largest brewer, and the largest American-owned brewer. He served in numerous other roles, including Chief People Officer, and was instrumental in creating a global and highly diverse company.
Before joining Molson Coors, Walker was a partner at Wiley Rein LLP, in Washington, D.C. Before that, he served in the U.S. Departments of Education and Labor. At the U.S. Department of Labor, he managed the 3,000 employee Employment Standards Administration, then the Department's largest agency. Walker began his legal career as an associate with Robinson, Bradshaw & Hinson in Charlotte, North Carolina. He received his BA from Duke University and his JD from Harvard Law School.
Walker served as IAALS' interim executive director from 2020-2021.