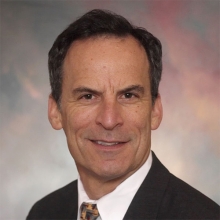 Professor of Law and Senior Scholar, Elon University School of Law
Steven Friedland was a founding faculty member at Elon Law School after teaching at several other schools, including the University of Georgia and Georgia State University, as well as Nova Southeastern University (NSU) in Ft. Lauderdale, Fla., where he served as a professor of law for more than a decade. Friedland was elected to the American Law Institute in 2010, named to the board of trustees for the Law School Admissions Council in 2012 and to the Lexis Publishing Company Advisory Board the same year. He has received teaching awards at three different law schools, as well as a "teacher of the year" award for all of NSU. Friedland has co-authored several Constitutional Law, Evidence Law, and Criminal Procedure textbooks, as well as three books on law school teaching. He is a national leader and speaker on law school teaching, and has advised the Japan Legal Foundation about starting law schools in Japan and Afghanistan law professors as part of a U.S. A.I.D. project on law teaching in that country. He was one of twenty-six law teachers included in the Harvard University Press book by Michael Hunter Schwartz and Gerry Hess, What the Best Law Teachers Do.
While in practice, he served as an Assistant U.S. Attorney for the District of Columbia. At Elon, he is director of the Center for Engaged Learning in the Law (CELL). He is on the Board of Advisors for the Institute for Law School Teaching and has taught in the North Carolina Leadership Academy and the Florida Judicial College. Friedland has a bachelor's degree from the State University of New York at Binghamton, a juris doctor degree from Harvard Law School, and a master of laws and a doctor of jurisprudence degree from Columbia Law School, where he was a Dollard Fellow in Law, Medicine and Psychiatry.