2017 ETL Conference Brings New Perspectives to Help Face New Challenges
July 24, 2017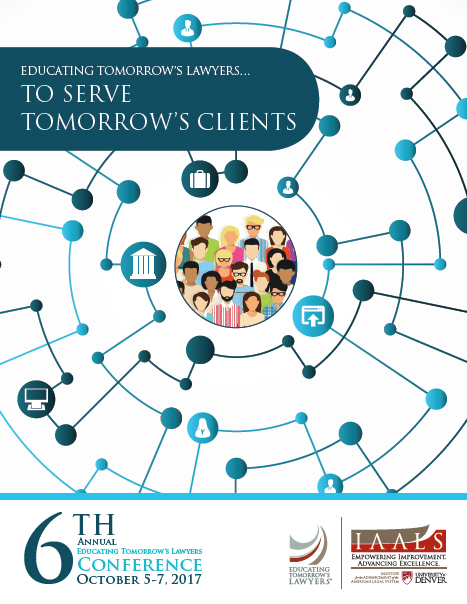 The legal profession is amid one of its most tumultuous periods ever. The way law firms conduct business is changing. Technology is upending many long held established practices. New entrants are entering the market and changing the way legal services are provided. And while there may be pros and cons to these changes, they are largely occurring because they produce better results for the ultimate end users of the legal system—clients.
As Alli recently noted, law schools and legal education have generally focused on "teaching students to think like lawyers." But just as the legal profession is adapting and changing, it's worth considering how law schools might need to adapt as well. Particularly when it comes to their role in helping shape how new lawyers can best serve clients.
As such, this year's ETL Conference brings in a list of diverse and accomplished speakers from all aspects of the industry—from design and education, to regulation and technology. Not to mention that the conference will include the always proactive Ignite sessions from legal educators across the country. Even better, the conference is open to all law schools, not just Consortium members.
I'm excited to be a part of the conference this year and bring my perspective as a practicing lawyer and someone immersed in the legal technology community. You'll be hearing more from Alli and me about the conference over the coming months and I look forward to seeing everyone in Denver soon!
Dive Deeper
As the institutions entrusted with educating lawyers, law schools are uniquely positioned to ensure that new lawyers are not only prepared to enter the profession, but also to serve clients. The 2017 Educating Tomorrow's Lawyers Conference put clients front and center by exploring client needs; by showcasing lawyers, organizations, and others leading the way to improved delivery of legal services; and by tapping into the collective wisdom of innovative legal educators to bring these concepts to life in law schools..
Read More