Advisory Committee Launched to Support US Justice Needs Project
December 11, 2019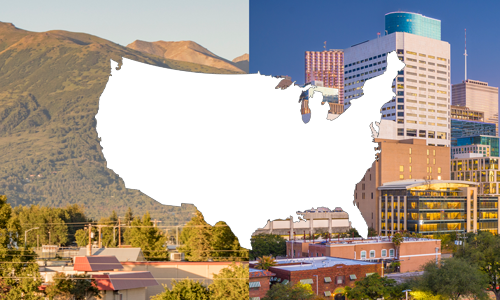 IAALS is excited to announce the creation of a new Advisory Committee in support of its US Justice Needs project. In collaboration with HiiL, IAALS is conducting research to assess the justice needs of people and businesses in the United States. IAALS and HiiL have created an Advisory Committee to inform the work of the project, including assisting in tailoring HiiL's individual survey for administration in the United States and developing a survey for businesses. The Advisory Committee members will participate in a triangulation workshop in 2020, following administration of the survey, to provide insights on the preliminary data prior to publication.
The US Justice Needs Project Advisory Committee members include:
Katherine Alteneder, Self-Represented Litigant Network
Hon. David Campbell, United States District Court for the District of Arizona
Sherri R. Carter, Superior Court of California, County of Los Angeles
Aloke Chakravarty, Snell & Wilmer
April Faith-Slaker, Access to Justice Lab at Harvard Law School
Hon. Fern Fisher, Hofstra University, Maurice A. Dean School of Law
Edward R. Hartman, Simon Kurcher & Partners
Sarah Chamness Long, World Justice Project
Carlos Manjarrez, Legal Services Corporation
Mary McQueen, National Center for State Courts
Erika Rickard, Pew Research Center
Hon. Carlos A. Samour, Jr., Colorado Supreme Court
Rebecca Sandefur, Arizona State University
James J. Sandman, Legal Services Corporation
Kristen Sonday, Paladin
Tatyana Teplova, OECD
Carla van Dongen, State Farm
The Advisory Committee includes diverse expertise in the United States legal system and in assessing justice needs both nationally and around the world. We are thrilled that these members will be contributing their expertise and experience, and we look forward to working with them as we move forward with this project. More information about the US Justice Needs project is available here.
Dive Deeper
People of all socioeconomic backgrounds face problems every day with unclear paths to resolution, and 120 million legal problems do not reach a fair resolution every year. With the launch of our findings, we have not only uncovered the justice needs of our diverse populations nationwide—we are paving the way for meaningful progress to close the justice gaps in our society.
Read More