Back to the Future: Civil Case Management
April 27, 2021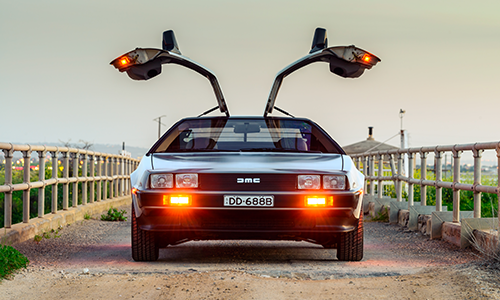 Civil jury trials have been few since the pandemic began in March 2020. Cases stalled and slowed while courts and litigators worked to find a way to advance the docket. Phone conferences and Zoom replaced in-person hearings, case-management deadlines were extended, and lawyers struggled to effectively communicate with clients with whom they were no longer able to meet in person. 
How did courts handle this tension between civil rules and procedure on the one hand, and the fundamental right to a jury trial on the other? And how will changes adopted by our courts permanently change the way cases are handled? What will stick? What will return to "the way we were?" 
We start with the basic tenet that "one size does not fit all." What works for a municipal, state, or federal court may well differ depending on the complexity of the case. Yet, if the goals of Federal Civil Rule 1—a just, speedy, and inexpensive determination of every action and proceeding—are to be achieved, certainly there are some universal positives we have learned in the past year. For example, why have a case management conference (CMC) in person with out-of-town counsel, adding to the cost of the case, when you can meet "face-to-face" through Zoom? And, if all you are going to accomplish is the setting of discovery deadlines and a case schedule, do you really need to be in the same room? Probably not. 
Now, if you are also going to try and settle the case, depending on the number of lawyers and parties, an in-person conference might be more effective. That's a judgment call to be made, again, depending on the type of case and the location of the participants. 
What COVID-19 has done is offer additional tools to a judge's case-management toolbox to further the timely, efficient, and less-costly route for a case to travel.
Certainly, a municipal-court or small-claims case might be well suited for Zoom hearings. For the unrepresented claimant or defendant, this would allow them to participate without the burden and expense of hiring a lawyer and traveling. The more complex the case, the more likely in-person attendance will be favored. Recently, I have been giving counsel the option of in-person, Zoom, or phone hearings. Not surprisingly, when one party finds out another is attending in person, there can be a cascading effect. I allow the lawyers the opportunity to help make the decision. 
I confess that I was reluctant to handle Zoom settlement conferences at first. But I found they can be effective—in the right cases. I still believe there is a better likelihood of success with an in-person conference. Sometimes a party just wants their day in court, and meeting in the courthouse achieves that goal. Even before the pandemic, I would excuse party attendance at a settlement conference if it meant saving money on out-of-town travel. Therefore, hybrid conferences (in-person/Zoom/by phone) were taking place before COVID-19. More of them, of course, are taking place now. And, all in all, that is a good thing.
Now let's talk about jury trials. Some judges in federal and state court have experimented with Zoom trials, which requires planning and cooperation with Chambers, the Clerk's Office, and the IT Department. I am skeptical about the effectiveness of that method of trial in federal court. While I believe a Zoom bench trial would be an option, even then—if there are credibility issues—I prefer to have everyone physically in the courtroom. What are courts doing around the country? In Texas, Zoom jury trials have been occurring, and the state legislature has introduced a bill for remote proceedings (S.B. 690, 87th Leg. (Tex. 2021)). The American College of Trial Lawyers (ACTL) has issued guidelines for a civil jury trial during the pandemic, as well as for conducting non-jury trials by use of remote video.
As remote advocacy has expanded, lawyers have had to learn how to use this new platform. Arguing before a judge or jury in a courtroom is different than arguing remotely. Sure, what you say may be the same, but how you present will often be entirely different. Knowing how you look and sound by video is important. In the past, we used video to teach advocacy to lawyers—to really see how they can communicate persuasively. Now that same teaching tool has become increasingly important as litigators must understand how they look and sound on electronic platforms. 
But again, in-person proceedings cannot be entirely replaced. I conducted a two-day civil trial last fall when the pandemic took a dip. We sent out extra questionnaires in advance, anticipating more people being fearful of coming to the courthouse. On the contrary, there was very little fear expressed. There were, however, COVID-related obstacles, such as caring for an elderly family member, or teachers being short on substitutes, requesting a deferral. We also questioned the jurors after trial and obtained suggestions to evaluate their experience, and they were unanimously satisfied with our efforts to make them comfortable. I am convinced that a live jury trial can be conducted—with appropriate safety and health precautions. 
One time-saving side benefit I found was the elimination of sidebars during trial. I advised counsel that matters traditionally discussed at sidebars should be raised either before trial or during breaks. Another colleague continues to use sidebars, but utilizes headphones, which allows everyone to stay where they are and talk without the jurors hearing. This, too, is a time-saver and avoids the back-and-forth disruption during trial. 
Another change: in many courthouses, judges now need to cooperate with each other to schedule jury trials. Not all courtrooms can be arranged for safe social distancing. The physical structure of a courthouse will determine how many trials can occur at the same time. For example, the jury rooms in our courthouse are not large enough for the jurors to spread out. Therefore, we are utilizing the jury assembly room for that purpose. What about all those paper exhibits? Fortunately, we moved some time ago to paperless exhibits with jurors utilizing Jury Evidence Recording System (JERS) during deliberation. During the pandemic, this is quite helpful because it avoids the close contact that jurors might otherwise have with each other. 
So where do we go from here? COVID-19 has introduced us to "virtual justice." We now have more options, and that's a positive. But don't expect to see high profile and complex cases tried by Zoom—the courthouse will still have a purpose. Being in the same room and having human contact will often be preferred. Still, delivering the promise of Civil Rule 1 can now be accomplished more efficiently in certain cases. COVID-19 gave us a DeLorean ride with Doc and Marty—a leap—a look—at the future of American justice.