Bold National Guidelines Outlined to Strengthen Family Courts
September 30, 2020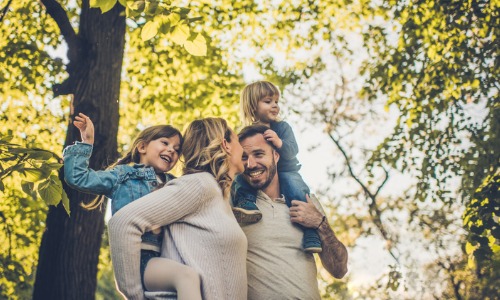 In a determined effort to ensure family courts are more efficient, user friendly, and less adversarial, the Conference of Chief Justices and the Conference of State Court Administrators recently adopted a resolution in support of redesigning court processes for families. The resolution, passed in July, serves as a call to action for state courts to implement the Family Justice Initiative's (FJI) guidelines.
"It is our hope that this call to action will help family courts respond to the common barriers presented by high caseloads, limited staffing, complex procedures, narrow service options, and increased numbers of self-represented litigants," said Alaska Chief Justice Joel Bolger, FJI chair. "The COVID-19 pandemic brings new urgency around the need for family courts to implement positive adaptations and support continuous innovation."
Additionally, this week FJI is launching new web pages and an online report to support these guidelines and to help state courts' efforts to develop and implement plans to improve justice for families.
These developments come on the heels of the third and final phase of the three-year FJI project, launched with funding support from the State Justice Institute (SJI) and supported by the National Center for State Courts (NCSC), the Institute for the Advancement of the American Legal System (IAALS), and the National Council of Juvenile and Family Court Judges (NCJFCJ). The project's first phase involved a national study of domestic relations case processing in urban courts, and the second phase saw the development of national Principles for Family Justice Reform. Following CCJ's approval of the Principles in February 2019, project partners launched a third phase, implementing the Principles in four pilot jurisdictions.
The COVID-19 pandemic halted the pilot implementation plans, but the FJI team identified a number of barriers to family justice in state courts. These lessons, alongside court adaptations to the pandemic, inspired the development of the following supplemental recommendations:
Affording family cases the same prestige and respect as other court matters
Aggressively triaging cases as early as possible
Simplifying court procedures to allow self-represented litigants to engage in the justice system and are treated fairly
Ensuring that self-help information and services are available both in person and remotely
Offering families a choice of dispute resolution options
Promoting the well-being of families through the life of their case as the primary desired case outcome
"These recommendations flow naturally from implementation of the FJI Principles and the lessons we watched courts learn in real time as they adapted to the pandemic," said Natalie Knowlton, IAALS Director of Special Projects. "While these individual concepts are likely not surprising to those in family courts, they create great value when implemented as a holistic package of family court innovation."  
"The newest recommendations and those contained in the Principles for Family Justice Reform report are a guide for creating the family courts of tomorrow, which is especially critical now as courts have been forced into rapidly modernizing in order to serve our families through and after this public health crisis," said Judge Dan Michael, NCJFCJ president.