A Conversation with Anna Carpenter, Inaugural Alli Gerkman Legal Visionary Award Recipient
September 28, 2021
Editor's Note: Anna Carpenter, Professor of Law and Director of Clinical Programs at the University of Utah S.J. Quinney College of Law, is the inaugural recipient of the Alli Gerkman Legal Visionary Award, which recognizes innovators who have made significant impacts early in their legal careers toward making our legal system work better for everyone. The nomination window for the 2022 award opens October 1, 2021, and runs through December 1, 2021. Nominations can be made here.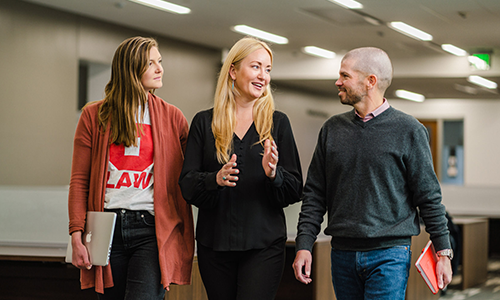 What inspires your passion for access to justice and legal innovation?
One driving force is clearly biographical. Access to justice is deeply tied to economic justice and anti-poverty work, which I've always felt called to do. I grew up in a low-income family. Some of my immediate family members still live below the poverty line. 
The hierarchies embedded in the legal system and the way American lawyers have historically guarded legal information and expertise are inconsistent with my values. Starting in my law school days, I began to chafe against law's power dynamics and wanted to play a role in democratizing law. 
What aspect or moment in your career are you most proud of?
It's an immense privilege to work as a teacher in higher education, and I'm proud of the teacher I've become. Few experiences can compare to the wonder of seeing a student succeed and thrive (in whatever way they define success or thriving) and knowing you played a supporting role. 
Which IAALS projects resonate with you the most?
How do I choose? The Unlocking Legal Regulation project is my go-to source for practical updates on regulatory reform from around the country. The Foundations for Practice project is a vital resource for legal education reform. And, of course, the US Justice Needs project has given us a trove of much-needed data and analysis, which I'm still digesting!
In your opinion, what is the most exciting development in access to justice/regulatory reform right now?
Broadly, it seems we're at an inflection point, right? There's never been a moment with today's combination of attention, research, idea generation, and action in the access to justice space. So much work lies ahead, to be sure. I often find myself saying that we're still standing at the bottom of a huge mountain when it comes to access to justice. But we've never had a stronger team of thinkers and doers than we have today. And the momentum is ever-increasing. 
More specifically, I'm enthusiastic about paraprofessional licensing as an achievable first step in state-level legal services reform. Not every state is ready for 5.4 reform or a sandbox, but many states are prepared for paraprofessional licensing. 
What are some of your favorite books?
In the epic fantasy realm, where I spend a lot of my personal reading time, N.K Jemisin and Patrick Rothfuss are gold. Yes, I'm a huge nerd. Owning it.
David Whyte's poetry and prose, particularly his book, Consolations, has been a source of much solace, meaning, and grounding in challenging times. I've gifted that book to nearly a dozen people in the past year alone. 
Which living person/historical figure do you most admire?
My professional life is filled with living, breathing heroes like Dr. Rebecca Sandefur and Justice Deno Himonas. I also think of many people doing incredible work at state and local levels, such as Nathanael Player, who runs Utah's Self-Help Center and Law Library, or April Merrill at Legal Aid Services of Oklahoma. In the access to justice community, people worthy of our admiration are everywhere.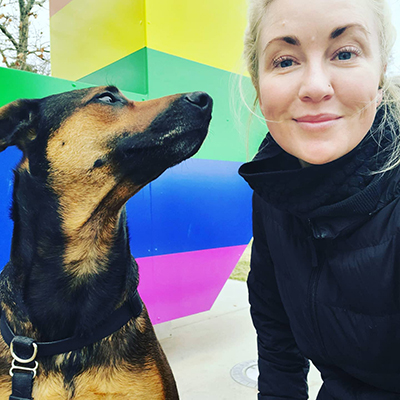 What trait do you most admire in others?
Generosity, good humor, and humility make a pretty fabulous combination. 
What movie do you wish you could watch again for the first time?
Leaning into my status as an epic fantasy nerd, I've gotta go with Lord of the Rings. 
What would you say to the next generation of innovators and legal visionaries?
To innovators and visionaries from inside and outside of law schools and the traditional legal profession: We need your ideas and energy! You'll face massive resistance. Trust your instincts and vision.
What does it mean for you to receive the first Alli Gerkman Legal Visionary Award?
One of the things I've valued most about this experience is the opportunity for collaboration with IAALS' amazing team and deeper engagement with IAALS' work. 
It's humbling and a privilege to be associated with Alli Gerkman and her legacy. Alli's work informs my own to this day, such as her leadership on the Foundations for Practice project. 
When Alli left us, she was 41, the same age I am today. I hope that I, along with future recipients of this award, will carry forward her legacy of questioning the status quo, disrupting broken systems, and doing that work with a heavy dose of good humor and humanity.