Denver to Host Jury Improvement Luncheon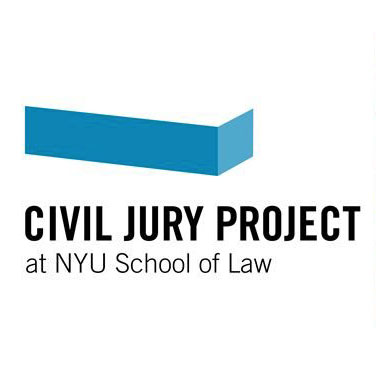 The Civil Jury Project at NYU School of Law, whose Executive Director is Steve Susman, is organizing a Jury Improvement Lunch for the Colorado bench and bar this Thursday, November 2. The goal of the lunch is to honor jurors who have recently served by inviting them to attend a lunch with judges and lawyers in the community to share their experiences and to learn from them about what can be done to improve civil trials. These education programs, dubbed "Jury Improvement Lunches," began in Texas and have been held in Houston, Dallas, and Corpus Christi. In addition to Denver, the project is now organizing similar lunches in Boston, Baltimore, San Francisco, Kansas City, Seattle, Oklahoma City, and Cleveland.
The luncheon reflects the mission of the Civil Jury Project, which is dedicated to studying civil jury trials, understanding why they are vanishing, and addressing the causes. The Civil Jury Project maintains a website WeThePeopleWeTheJury.com to which those who have been discharged can go in order to critique the system. The website also encourages those who have been summoned not to avoid service.
IAALS is a sponsor of the lunch along with local bar organizations, the Colorado Chapter of the American Board of Trial Advocates (ABOTA), the Colorado members of the American College of Trial Lawyers (ACTL), the International Academy of Trial Lawyers (IATL), and the Denver Bar Association Young Lawyers Division. The lunch is also hosted by a number of local law firms, including Bartlit Beck, Brownstein Hyatt Farber Schreck LLP, Davis Graham & Stubbs, Faegre Baker Daniels, Holland and Hart, Ridley McGreevy and Winocur, Sherman and Howard, Wells Anderson & Race LLC, and Wheeler Trigg O'Donnell. We are delighted to support this event. Registration is available here.